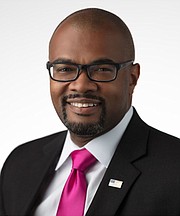 On Nov. 7, over 5.4 million registered Virginia voters will cast their vote for one gubernatorial candidate, and for 100 Virginia House of Delegates across the Commonwealth of Virginia. Polling places in the City of Alexandria, and across the Commonwealth, will be setup to ensure that all Virginians will have their votes counted accurately, transparently, and securely for their political candidate of choice. However, what if you, as a Virginia voter, suddenly realized that you did not choose your preferred House delegate, but, in fact, your delegate already chose you? Imagine if you could not vote for your preferred delegate because you lived just one house away from the district line dividing you from your preferred choice. This political practice is actually happening, and it's known as "gerrymandering."
As mandated in the U.S. Constitution, states redraw legislative and congressional districts through a process called "redistricting" based on U.S. Census population data released every decade. Gerrymandering is the deliberate manipulation of redistricting boundaries by state legislators to either advantage, or disadvantage a particular political party (or racial group). In 2021, Virginia legislators will have another opportunity to redistrict areas with voters favorable to retaining their legislative seats. If no action is taken to prevent this continued practice by 2021, Virginia politicians will continue to manipulate their districts until the following Census in 2031.
A non-profit, non-partisan Richmond-based organization called OneVirginia2021 has taken the action needed since 2013 to advocate for fair redistricting in Virginia.
The organization aims to amend the Virginia Constitution by November 2020 to create an independent, non-partisan redistricting commission. This amendment seeks to prevent the current practice of Virginia lawmakers drawing district lines around pre-determined Virginia voters who are most likely to vote and retain those lawmakers in office. Over 1,000 OneVirginia2021 volunteers help to raise awareness about how gerrymandering eliminates political competition. These volunteers diligently stand for hours at polling places on Election Day distributing flyers to voters; obtain signatures from concerned Virginians to send to state legislators; and encourage Virginians to gather at public venues to watch OneVirginia2021's seminal documentary, "GerryRIGGED."
As the late, former Speaker of the House Tip O'Neil once said, "all politics is local." Alexandria volunteers have answered the call to implement OneVirginia2021's mission to build a groundswell of local support for fair redistricting in Virginia. The OneVirginia2021 Alexandria Local Action Group will officially launch on Sept. 18, and will screen "GerryRIGGED" at the James M. Duncan Branch Library, 2501 Commonwealth Ave., Alexandria, at 6:30p.m. We encourage all City of Alexandria residents to attend this screening, and to stay afterwards to discuss this critical issue that will shape the future of the Commonwealth.
For more information on joining the OneVirginia2021 Alexandria Local Action Group, send an email to ALX@onevirginia2021.org. Visit https://www.onevirginia2021.org/ to learn more about fair redistricting in Virginia.
More like this story