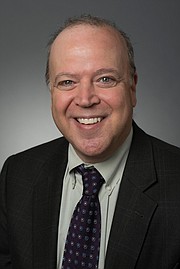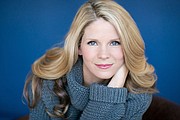 Where and When
"ARTS by George!" at George Mason University, 4400 University Drive, Fairfax. Gala is Saturday, Sept. 23, 2017 starting at 5 p.m. Events and performances in the deLaski Performing Art Building and Harris Theatre, and in tent plaza between the two buildings. Tickets for "ARTS by George!" (Includes student/faculty showcases, food, beverages, Kelli O'Hara concert; with champagne and dessert reception onstage) are $250/person. Contact Emily Rusch at 703-993-3872, or visit artsbygeorge.gmu.edu. Tickets only for the Kelli O'Hara mainstage performance in the Concert Hall are $60, $85 and $100. Visit www.cfa.gmu.edu or call Box Office at: 888-945-2468.
ARTS by George! Event Schedule:
5 p.m. Student and faculty showcases of performances and exhibitions, food and beverage stations, and tent with catered buffet and live entertainment. Silent auction begins.

8 p.m. Gala performance by Kelli O'Hara.

9:45 p.m. Live auction, then champagne and dessert reception onstage.
This year's "ARTS by George!" continues a long-standing tradition as a major go-to arts and entertainment event this year presenting the world class talent of Broadway star Kelli O'Hara while also showcasing and supporting the gifted students and faculty of the George Mason University/College of Visual and Performing Arts (CVPA).
"Truly a night not to be missed, 'Arts by George!' is unique to Fairfax County and Northern Virginia. Patrons have the ability to see so many forms of art in one location including a spectacular concert performance by Tony Award winner Kelli O'Hara," said Donn Smith and Jay Speer, 2017 "ARTS by George!" event co-chairs. Guests also have the opportunity to tour nearly a dozen open studios and rehearsal halls, "where they can enjoy live presentations of student work and behind-the-scenes insights."
"I almost never call something unique because the word is overused and hardly ever accurate but this collection of brilliant student work in all genres of the arts is unique. The student showcases never fail to amaze," said Rick Davis, Dean of Mason's College of Visual and Performing Arts.
"Proceeds from the 'ARTS by George!' gala evening are absolutely essential to our work with our students and the community," added Davis. "Proceeds help support scholarships for deserving CVPA students" in a wide range of studies such music, dance, art and theater, computer game design, arts management, and film and video studies.
Faith Ellen Lam, a School of Music sophomore from Centreville, is a recipient of one of the scholarships. "To receive a scholarship has been an immense blessing in my life, allowing me to focus on building a career instead of worrying about finances. Because of the generosity of those who donate to Mason's art programs, I have both the time and peace of mind to study hard, practice harder, and take every opportunity, paid or not, to gain experience as a musician."
One of the numerous local Fairfax County businesses that supports "ARTS by George" is Broadway Galleries. For owner Barry Broadway, "the opportunity to support the talented George Mason University students for the past decade has been a passion."
"'ARTS by George' reminds us of the passion, energy, and joy that George Mason University's arts programs tries to bring to our community," added Davis. The event aims to be a magical, one-of-a-kind experience "that benefits deserving students all while guests are richly entertained."