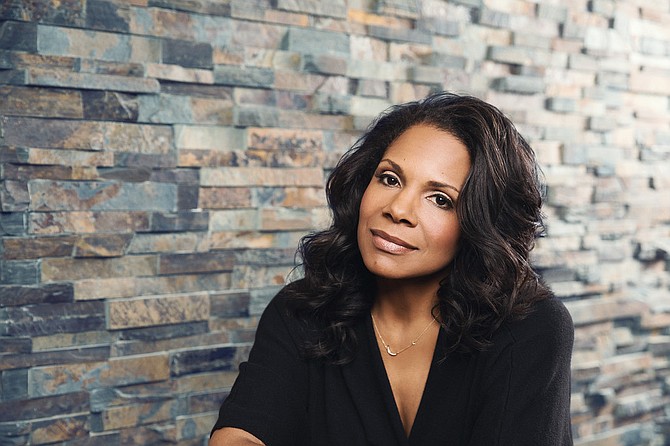 Each September, the George Mason University College of Visual and Performing Arts (CVPA) presents the "ARTS by George!" Gala to benefit students' scholarships and local community arts programs.
Students and faculty from the CVPA join forces showcasing exceptional performances and distinctive exhibits in open studios and rehearsal halls throughout the GMU deLaski Performing Arts Building. To benefit students' ability to attend college, the event includes a silent auction of arts-related items and experiences as well as wine and restaurant stations from the top restaurants in the region for guests to enjoy.
Over the decades "ARTS By George!" has culminated in a gala performance by major performing artists. This year is no exception. Tony, Grammy and Emmy Award recipient Audra McDonald will grace the Center for the Arts stage. She will perform a mix of hits from Broadway and The Great American Songbook. McDonald will be joined onstage by a three-piece band including piano, bass and drums. After her performance she will be on stage for a champagne and dessert reception with Gala guests
The annual "ARTS By George!" event has raised more than $1 million since 2006 to benefit students. The scholarships have helped many students to attend college.
This year's Gala co-chairs are Steven Golsch (McLean) and Anne Bolger. "I have been blown away by the high-caliber talent of GMU visual and performing arts students. With headliner Audra McDonald, you don't want to miss this evening," said Golsch.
"More so, it is not just another night of entertainment. The funds raised help student scholarships," Golsch said. "Scholarships make the difference for some students to be able to attend college."
One of those Mason students assisted with a scholarship is Hasan Crawford from Burke. Crawford graduated from Robinson Secondary School. He is a sophomore at the George Mason College of Visual and Performing Arts.
"I felt so comfortable applying to Mason. Applying included an audition," said Crawford. "The faculty and students were and have been so helpful. I just fell in love with the school.
"At my audition I learned so much. The faculty members were kind; they gave notes after my audition so I could improve my work," added Crawford. "They helped me find new ways to be the characters I performed."
Crawford also mentioned that "while I work, the "ARTS By George!" scholarship reduced my financial anxiety."
Where and When
"ARTS By George!" Gala and Concert at George Mason University, 4400 University Drive, Fairfax. Event: Saturday, Sept. 28, 2019, beginning at 5 p.m. Detailed Gala event tickets and sponsorship information call Emily Rusch at call 703-993-3872. Gala General tickets $300, $125 Mason Alumni Tickets. Sponsorships begin at $1,800
"ARTS by George!" Gala
5 p.m.: Student showcases, silent auction, grand buffet
8 p.m.: Live auction and Fund-a-Student
8:30 p.m.: Headline Great performances with Audra McDonald
10 p.m.: On stage champagne reception with Audra McDonald
Tickets only for the Audra McDonald mainstage concert at 8:30 p.m. are $50, $75 and $100. Visit www.cfa.gmu.edu or call 888-945-2468. Note. ADA accessible seating is available at the Center for the Arts.