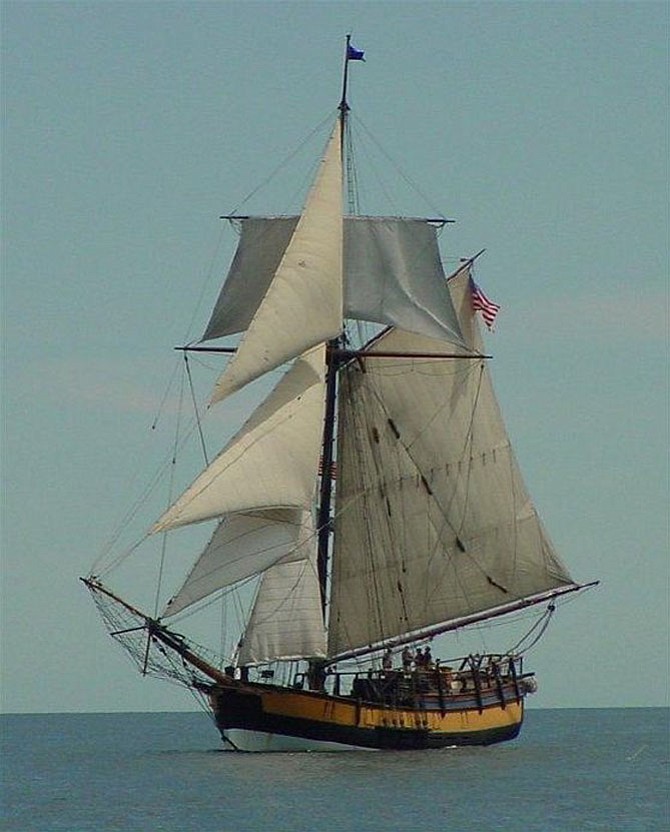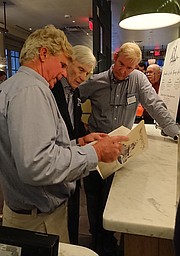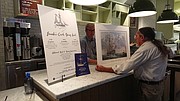 Former U.S. Secretary of the Navy John Warner was on hand Sept. 11 as business and community leaders gathered to announce the planned acquisition of The Providence, a 110-foot Class A tall ship, and its move to the Alexandria waterfront in 2019.
"Alexandria is the Port City," said local businessman Scott Shaw. "This is the first step towards a more active waterfront."
The Providence is a 12-gun, full scale replica of the Continental Navy's first warship. A foundation has been formed to make Old Town the permanent home of the vessel.
"This is more than just tourism," added Shaw, a member of the foundation board. "There are educational aspects here for kids as well as tourists and local residents."
The Providence was the first command for John Paul Jones, father of the U.S. Navy. It was also the first Navy vessel to land U.S. Marines on foreign soil and was used in the filming of two of the Disney Studios Pirates of the Caribbean movies.
"When I look at a tall ship I see it as a classroom," said Alexandria Seaport Foundation executive director Steve Mutty. "ASF uses project-based learning and increasingly experiential learning to reach at-risk youth. That's where a ship comes in. It is a gateway to all of the STEM disciplines as well as arts and history."
The Providence is currently undergoing repairs at the Newport Shipyard in January 2015 after being damaged by strong winds. Thorpe Leeson, current owner of The Providence, purchased the ship in 2010 from the city of Providence as it sat abandoned and out of the water for four years.
"The Providence was built in 1976 as a replica of John Paul Jones' 18th century first command ship," Leeson said. "The original ship was built by John Brown of Providence and then used to defend the colony's shipping from British attacks. Inspired by the history of the boat, John Nicolas Brown, a direct descendent of John Brown, spearheaded the building of the replica. There's a lot of Revolutionary history here, which is a good fit for Alexandria."
Organizers of the gathering, which took place at 100 King St., are seeking to raise $2 million in order to acquire the vessel and complete repairs. These funds will also be used to operate The Providence during its first two years of operation in Alexandria, slated to begin in early 2019. For information on the project as well as various levels of contributions, visit www.tallshipprovidence.org.
"When people see this tall ship, they will see something that brings history alive," added Mutty. "The Providence will be a physical demonstration of Alexandria's deep roots in maritime history."