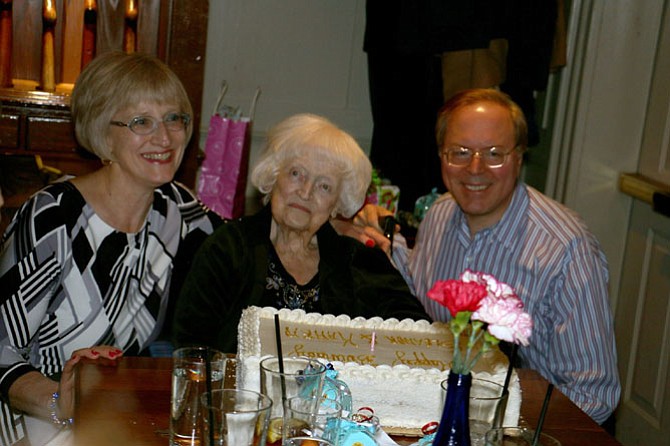 Eleanor W. Bune, of Arlington, celebrated her 100th birthday on March 14. She has been a resident of Arlington County since 1956 and has seen a lot of changes in the community over the years in terms of growth and development.
Her daughter, Karen L. Bune, held a birthday party for her at Clyde's restaurant in Alexandria. "I can't believe I made 100 years," Eleanor Bune said.
Her physician, Dr. Lawrence Stein, who is also Chief of Medicine at Virginia Hospital Center in Arlington, attended the party. "Dr. Stein is my hero, and he and I are her care team," Karen Bune said.
Stein's wife, Suzanne, made the party favors that were featured at each guest's place setting. "Everyone seemed to enjoy themselves, and I am so happy that we were able to celebrate this milestone and very special occasion," Karen Bune said.