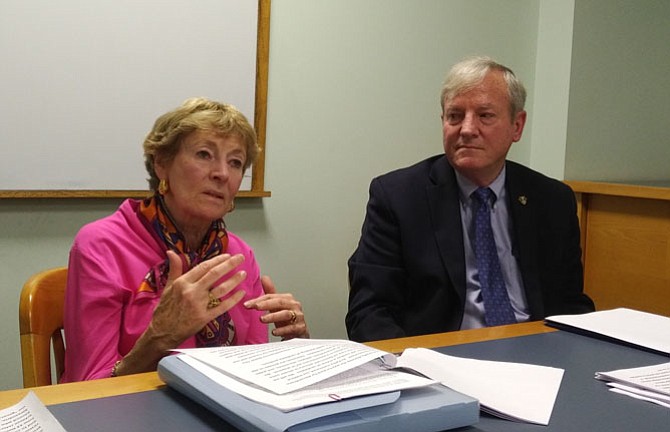 "Our government has not delivered answers to questions that have routinely been asked and routinely dismissed." — PAC co-founder Bob Wood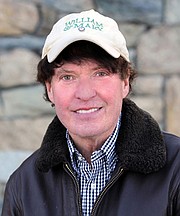 Two-time City Council candidate Bob Wood, along with community leaders Kathy Burns and Hal Hardaway, announced March 29 the formation of a non-partisan Political Action Committee called Alexandrians for Better City Government, or A4BCG.
In a press conference held at the Beatley Central Library, the trio representing three political viewpoints announced that it will screen candidates running for mayor and City Council in the June 12 Democratic primary and endorse those who the PAC feels "are most committed and qualified to restore citizen confidence in city hall."
"Our government has not delivered answers to questions that have routinely been asked and routinely dismissed," Wood said. "We will recommend one mayor and three City Council candidates. By concentrating our votes this way, citizens have the best chance to overcome the inherent incumbency bias of 'at large' elections and achieve real change in the makeup of city government."
Wood added that the June 12 primary is "essentially our general election for our city" and outlined the three areas of focus for the PAC: accountability, safety and affordability.
Hardaway addressed the issue of affordability.
"Poor choices, unexamined priorities, mismanagement, or underperforming investments cannot be compounded by unaccountable government," said Hardaway, a retired Naval officer and Old Town resident. "As citizens, we cannot afford it. We will look closely at how candidates for our City Council discuss their approach to taxes, the cost of living in Alexandria and affordable housing."
The PAC will conduct its review via questionnaire as well as from information gathered during presentations, debates, discussions and public remarks made by the candidates.
"Interviews are possible to add necessary clarity and understanding of candidate positions," Wood added.
Burns, a longtime city resident and community leader, focused on safety.
"Safety of our community, schools and streets is a fundamental responsibility of city government," she said. "Actions here must support the right policies, to purchase and sustain the right equipment, and to hire and to retain the best men and women in service to the community."
Wood, a retired lieutenant general and West Point graduate, said that the recently formed PAC is a way to educate voters on the issues.
"Candidates need to better represent our citizens and be more accountable to solve problems," Wood said. "Alexandria voters can no longer accept the status quo in Council of constant discord and disrespect, on the dais and toward citizens."
He continued: "Simply passing a problem to staff is not leadership, in our opinion. Regardless of new, old, incumbent or not, we need elected officials who can be intent on the safety that we need in our city — on our streets, in our schools — and address the affordability of people who live in this city and call it home. Many are about one decision away from leaving because they cannot afford the rising of taxes, the increase of fees and the indirect cost of burdens in their neighborhood. It focuses back to the candidates on how they present solutions to problems that remain chronic and unsolved."
For more information, visit www.Alex4BCG.org.