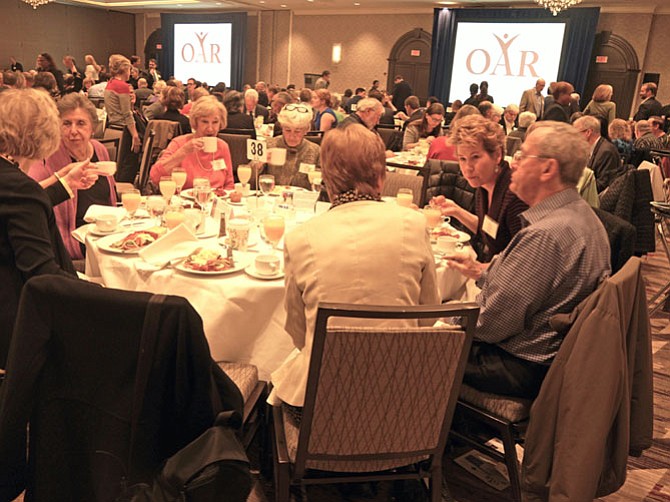 Offender Aid and Restoration (OAR) will host its 10th Annual Second Chance Fundraising Breakfast on Tuesday, April 24 from 7:45-9 a.m. at the Crystal Gateway Marriott Hotel.
This year's guest speaker is Harold Clarke, director of the Virginia Department of Corrections with state Sen. Barbara Favola and state Sen. Adam Ebbin as honorary chairs for the event.
Clarke, a leader in seeking solutions to assist with prisoner reentry, says the major obstacle right now is employment because a number of employers are reluctant to provide employment because they are concerned about the criminal history. Clarke adds research shows that people with a criminal history a have a 40 percent less chance of securing employment.
Guests must RSVP to attend since the breakfast is generally at capacity with 600 guests. Guests can RSVP on the website at www.oaronline.org/breakfast-rsvp-form-2018. Attending the breakfast is free, but the event is a fundraiser so guests are asked to consider making a donation.
OAR was founded in 1974. They provide reentry services to previously incarcerated individuals including transition assistance and employment coaching. The OAR Reentry Services Department serves nearly 800 post-release participants annually and nearly 400 pre-release participants at the Arlington County Detention Facility, the Alexandria Detention Center and Coffeewood Correctional Center.
The breakfast highlights the challenges of prisoner reentry with transition back into the community and showcases some of the successes of the OAR program and the lives impacted.