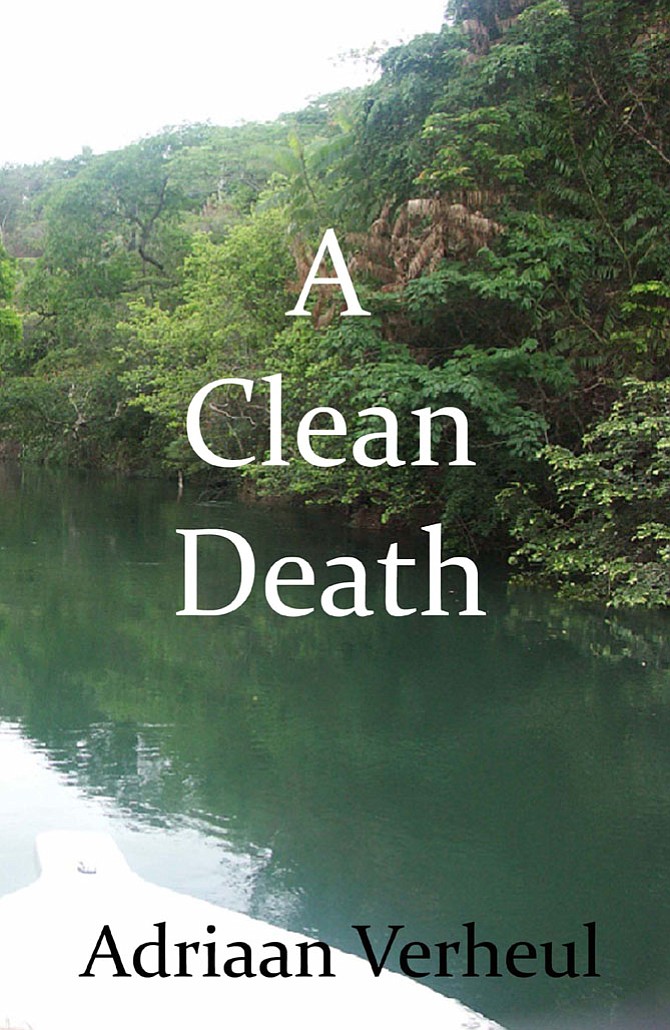 "A Clean Death," by Great Falls resident Adriaan Verheul (of Dutch origin), is a novel based on the author's experiences as a United Nations peacekeeper in Africa and elsewhere. The book is a mix between literary fiction, murder mystery, and political thriller. It tells the story through the eyes of four very different characters, in an unnamed country that bears some resemblance to Eastern Congo or Northern Uganda.
The main character, Oliver, is a junior banker who leads a comfortable and predictable life in a place like Great Falls. His suburban happiness is interrupted when his father Johan is murdered while on mission overseas. Oliver jumps on a plane to help repatriate his father's remains and belongings.
"One of the things I tried to show in this book is how it affects somebody when you go from a place like Great Falls to a place like Eastern Congo, and back again," Verheul said. "On another level, the novel is a critique of how well-meaning foreigners try to do good abroad, then hit moral snags and ultimately cause more problems than they solve."
The book has received favorable editorial reviews, including a starred review from BlueInk Review, a site that provides professional editorial reviews for independently published books. BlueInk noted that "A Clean Death" was "a gripping novel … writing style is crisp and witty … fans of Graham Greene's elegant writing and David Ignatius's and Dan Fesperman's topical thrillers will find similar pleasures here."
Once overseas, Oliver is confronted with staggering corruption, gets distracted by a beautiful friend of his father's, and doesn't seem to get any straight answers about who killed his father. One suspect is a cruel and evil warlord, who calls himself Captain Christmas. Johan was working for an international aid organization that was trying to disarm Christmas's fighters and reintegrate them into society through employment or education.
Back in the US, Davey, a young and unemployed gun fanatic, hears about this disarmament effort and believes that it is part of an international conspiracy to take everybody's guns away and establish a global world government. On a dare, Davey goes overseas to talk Christmas out of it. When Oliver, Christmas and Davey meet in the jungle, they all lose something of consequence: illusion, conviction or life itself.

"A Clean Death" is available on amazon.com in paperback and as e-book.