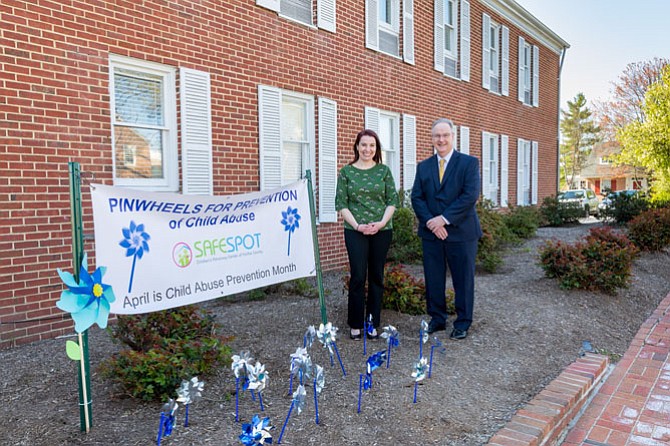 SafeSpot Children's Advocacy Center of Fairfax, one of 16 child advocacy agencies in Virginia, received a $5,000 grant from the charitable arm of Dominion Energy. Funds from the Dominion Energy Charitable Foundation will support Fairfax County children who are victims of abuse.
"SafeSpot is exactly what its name implies – a safe, culturally-sensitive place that puts the needs of the child as the top priority," said Michele Thames, executive director. "Our therapists are specially trained to offer on-site trauma assessments for children who have come to us from a crisis situation at home," she said. "Working in collaboration with local law enforcement and child protective services, SafeSpot develops strategies that are in the best interests of the child."
"Child abuse in Fairfax County occurs at every socioeconomic level, across ethnic and cultural lines, within all religions and at all education levels," she added. "More than 400 children were assisted by SafeSpot in 2017. This generous grant from Dominion Energy will enable us to serve even more children in 2018 and beyond. We aim to decrease the impact that abuse will have on children later in life." For more information, visit safespotfairfax.org.
As part of its ongoing commitment to communities, Dominion Energy launched the new year with more than $1 million in Critical Community Needs grants to help feed, shelter and care for people in need across the company's footprint. Donations were shared by 161 nonprofit organizations providing critical community services in 11 states. For more information, visit dominionenergy.com.