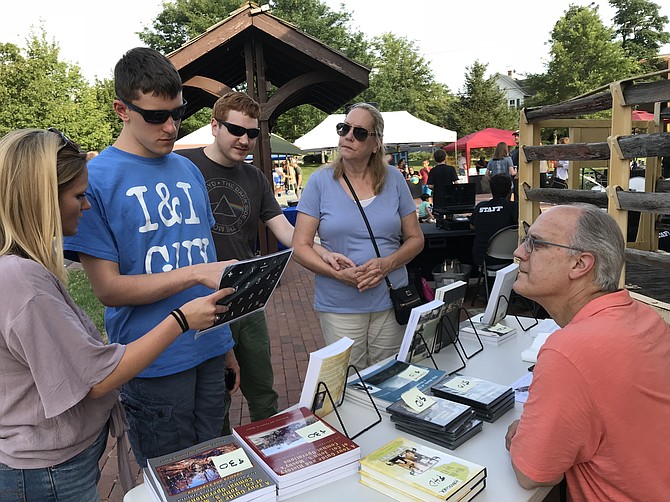 Herndon author Charles V. Mauro combined extensive research and interviewed Northern Virginia experts to weave the compelling historical fiction novel, "We Once Met by Chance: Four Life Stories during the American Civil War," released spring 2018 by LifeRich Publishing.
The prolific writer and Civil War historian held a book signing during July's Third Thursdays Arts Crawl on the Town Hall Square, 730 Elden Street. Sitting at a table, Mauro introduced individuals to his book that tells the story of the American Civil War from the perspectives of four people.

Featured in Mauro's book are John S. Mosby, Confederate officer from Virginia who led guerrilla raids outside the city of Washington compelling Union troops to guard the city rather than engage in battles elsewhere; Union officer, Charles Russell Lowell, an articulate young man from Massachusetts sent to capture or kill Mosby; Laura Ratcliffe, a young woman living in Herndon who supported Virginia and spied for Colonel Mosby; and James Robinson, an African-American man who lived with his family in Manassas on land he owned that became the battleground for two major battles during the war.
Mauro's 288-page book is available on Amazon in three formats: Kindle, hardcover and paperback.