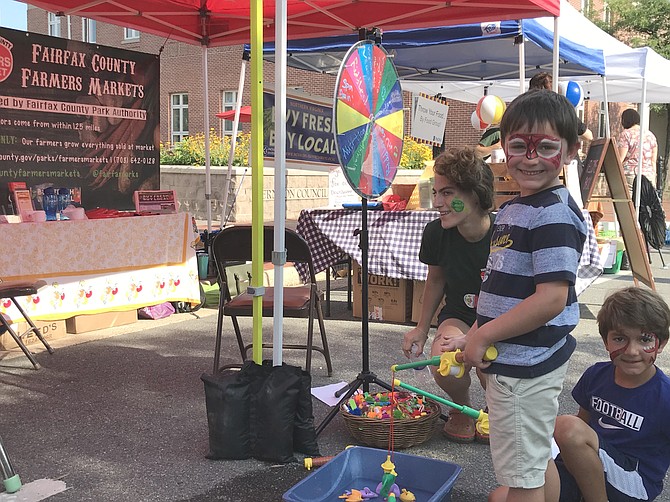 The Farmers Market in the Town of Herndon, operated by the Fairfax County Park Authority, recognized National Farmers Market Week proclaimed Aug. 5-11. Along with the six other select county markets in Lorton, Oak Marr, Wakefield, McLean, Kingstown and Burke, the Herndon market participated in the 2018 Fairfax County Park Authority Farmers Market Week.

Through games, chef demonstrations, children's activities, raffle gift baskets stuffed with vendor items and more, the markets celebrated local farmers who bring fresh food and products to residents' tables.
"National Farmers Market Week is a great opportunity to celebrate the enormous positive impact farmers markets have on our economy, communities, and environment," said Fairfax County Farmers Market Coordinator Chelsea Roseberry, when reached for comment.
According to the Fairfax County Park Authority, all items at their markets are produced or raised within a 125-mile radius. The Herndon Market features seasonal produce, flowers, meats, eggs, pickles, stone ground flours, salsa, artisan and baked goods, and ready-to-go, plant-based meals, without salt, oil, or sugar. It is open every Thursday, 8 a.m. to 12:30 p.m., from mid-April through mid-November 2018, and located in the Historic Downtown District at 765 Lynn Street.