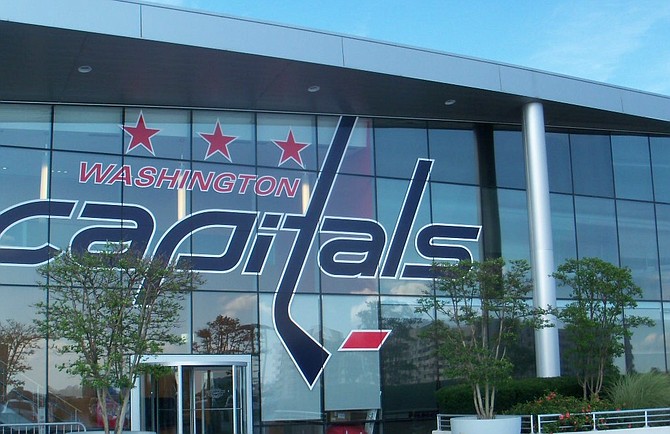 The "home" of 2018 Stanley Cup Champion Washington Capitals is in Arlington. MedStar Capitals IcePlex sits on the roof of Ballston Commons parking garage at 627 North Glebe Road, near Wilson Boulevard. Through an arrangement between team and county government, the public has access to two full-size professional NHL hockey rinks on a year-round basis.
Public recreational skating is open seven days a week. Special one-hour periods are provided for seniors and the general public cost $1, including the skates.
A "pro-shop" provides everything related to skating and the coffee shop/bakery is perfect for a time out. Corkscrew ramps of the parking garage delight children, while topside views of neighborhoods near and far can catch the eyes of adults.
On-the-ice classes are available at all levels and across all age groups. Of course, old-fashioned skate-in-a-circle recreation and hockey are offered. Other forms include: curling, "sled hockey," "broom ball," figure skating, ice dancing, synchronized skating, and performance skating ala Ice Capades and Disney on Ice.
Children can enjoy a birthday party which includes ice time, and arrangements can be made for a special appearance by "Slapshot," official mascot of the Washington Capitals.
During summer vacations, with humid temperatures in the 90s, nothing feels better than stepping onto the ice for hockey in a variety of youth house leagues. Multiple camps and clinics welcome newcomers and experienced players alike.
Ample spectator spaces permit parents to observe in more comfortable surroundings. Nothing is more entertaining than to watch waves of five-year olds (yes, five-year olds) in full uniform and pads take their first steps to becoming hockey players.