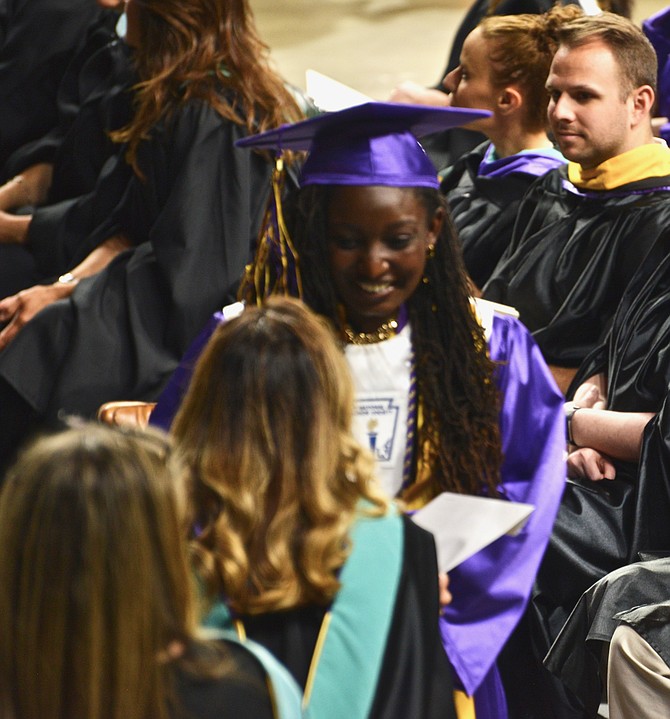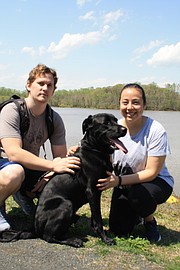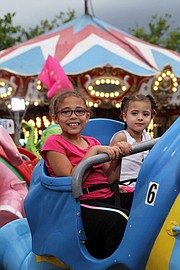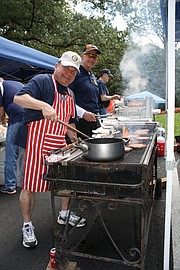 It is an honor to welcome you to Fairfax County and the Braddock District. As you will soon discover, this County is filled with activities, resources, and opportunities for all to enjoy. I would like to highlight a few in Braddock.
Autumn is the perfect time to explore Braddock's lakes and parks. Lake Accotink Park is the environmental gem of the Braddock District, with a scenic 50-acre lake and a variety of activities surrounding it. Visitors can play mini-golf, rent boats, walk a 4-mile loop trail, ride a carousel, and enjoy the well-stocked snack bar.
Another outdoor locale residents enjoy is Royal Lake Park. There, families can enjoy playgrounds and easy walking trails around a smaller, but beautiful lake. Nature lovers and outdoorsmen will feel right at home here.

THE SCHOOLS in our District are some of the best in the nation. Every year, our elementary and middle schools receive top-scores in state and national standardized testing. Meanwhile, our three top-rated high schools — Lake Braddock, W.T. Woodson, and Robinson — produce scores of national merit scholars and countless champions in sports, music, arts and more.

George Mason University and Northern Virginia Community College offer first-rate higher education to Braddock residents and contribute immensely to the Braddock neighborhood.
The Braddock District has a strong tradition of providing music and cultural events to the community. Each year, my office hosts a free summer concert series called Braddock Nights, which features local artists at Lake Accotink Park and Royal Lake Park. At George Mason University's EagleBank Arena, concert-goers can see the hottest musical acts and entertainers year round in the 10,000 seat stadium. Also on campus is George Mason's Center for the Arts. Students, faculty, and renowned international artists present the best of classical music, opera, jazz, world music, dance, theater, global music and dance, and more. There is never a lack of cultural events in Braddock.
One problem we do have is choosing where to eat with so many wonderful restaurants nearby. University Mall, located just across from George Mason University, has plenty of eateries, shops, a newly renovated Giant grocery store, and the University Mall Theatres. Fairfax Corner is another exceptional shopping center with popular restaurants. After a meal you can watch a movie at the Cinemark Fairfax Corner 14 Theater, take the kids to the "splash pad," or go shopping at the numerous boutiques throughout the main street-style center. We welcomed several new restaurants to the community recently, including Chick-Fil-A, CAVA, and Waranku. The number of restaurant choices here is pleasantly overwhelming.
HISTORY BUFFS will love visiting the historic Oak Hill Mansion and Wakefield Chapel. The Oak Hill Mansion in Annandale is a Georgian-style manor built in 1790. It is the last standing of three properties owned by the Fitzhugh family, who played significant roles in the Revolutionary War and Civil War. The mansion was also the site of a pivotal Civil War ambush called the "Oak Hill Kitchen Skirmish."
Another popular historic landmark is Wakefield Chapel. Built in 1899, this place of worship was named after a Union soldier-turned-pastor, E.W. Wakefield. Visiting these sites helps you understand the significance Braddock played in the course of American history.
FOR FUN FAMILY EVENTS, don't miss Celebrate Fairfax! at the Government Center in June, an exciting County-wide carnival and musical event fit for the whole family. Good Charlotte, Sugar Ray, and Gin Blossoms headlined this year's shows.

The Burke Centre Festival in September, featuring music, an arts and crafts show, and community displays and demonstrations, is a wonderful and very popular local celebration.
I hope you take advantage of everything Braddock has to offer.
If you have any questions on local government matters or the area please call my office at 703-425-9300. As always, I am honored and pleased to serve you as your Braddock District Supervisor.