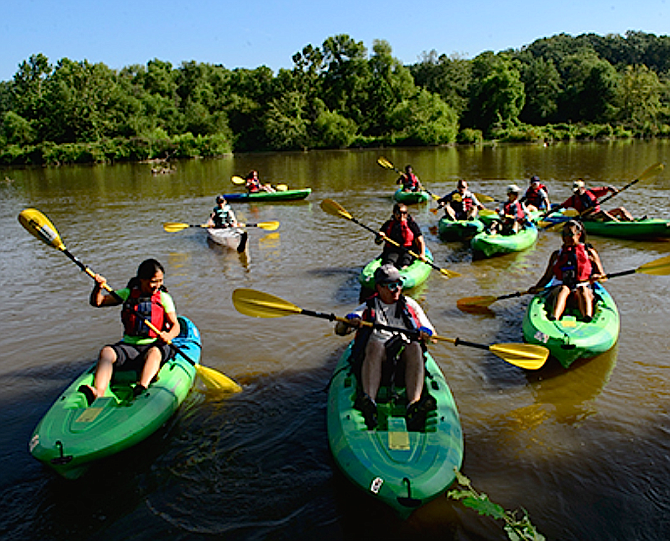 Dear Neighbor,
It is an honor to welcome you to Fairfax County and the Braddock District! The Braddock District is the heart and soul of Fairfax County, including areas of Burke, Springfield, Annandale, and Fairfax from the Beltway to George Mason University and beyond.

Our community is home to beautiful parks and trails, close-knit neighborhoods, high-quality family restaurants, great schools, and much more. While COVID-19 has interrupted some of our annual community events, residents and visitors continue to enjoy our parks and miles of outdoor trails. I highly recommend enjoying one of our beautiful lakes. Lake Accotink Park is home to 493 acres of relaxation and entertainment, from mini golf and a carousel, to kayaking, hiking, and mountain biking. Park visitors are astounded that this tranquil paradise is less than a mile from the Beltway. Along with Royal Lake, Lake Accotink Park is home to the Fairfax County Park Authority and the Fairfax County Park Foundation's Braddock Nights summer concert series. Although we had to cancel this year's outdoor concerts, we plan to continue the series next summer.
Between Sideburn Road and Ox Road you will find the secluded Woodglen Lake Park, which features a 50-acre environmental haven. With a paved running trail, this is the perfect spot for walkers, joggers, and those seeking some quiet. Not far from the intersection of Guinea Road and Burke Road you will find Royal Lake Park, home to a J- shaped 38-acre lake with hiking trails accessible from the parking lots. This park features several ball fields and a playground that is a favorite of area children. Fairfax County Public Schools offer a world class public education and the Braddock District is home to three top-rated secondary and high schools – Lake Braddock, Robinson, and W.T. Woodson.
Inside the beltway, our students attend the storied Annandale High School, home to the Atoms.
ALL OF OUR SCHOOLS foster a premier learning experience by providing a rigorous educational curriculum, athletic opportunities, and music and fine arts. The Braddock District is also home to Virginia's second largest university, George Mason University, which under normal circumstances holds live entertainment and sporting events at their distinguished Eagle Bank Arena. Northern Virginia Community College's Annandale Campus, part of the second-largest community college system in the United States, is also in the Braddock District and provides affordable high-quality education for students. The college is home to the Ernst Cultural Center which is a 66,000 square foot rental facility containing a 525 seat, state-of-the-art theater with satellite downlink and video projection capability, an 11,000 square foot gymnasium/exhibition hall, a welcoming atrium entrance, meeting and training rooms, a two-story art gallery, and a large forum suitable for lectures, conferences, receptions, hearings, dinner parties, and performances with smaller audiences. Both GMU and NVCC are heavily involved within the community and provide Braddock District residents of all ages with learning and enrichment opportunities.
As mentioned previously, one of our most popular local events is our annual summer concert series, Braddock Nights! This year, we were fortunate to have our artists perform virtually. Our featured professional artists included Willow Hill, Barnaby Bright, and Billy B. These concerts can be re-watched at your convenience by visiting the artists' Facebook pages.

If you enjoy history, then the Oak Hill Mansion, located in Annandale, might pique your interest.
Built in 1790, in the late Georgian style, the privately-owned Oak Hill Mansion's history was forged during the Revolutionary War and Civil War. As the last standing Fitzhugh family-owned property, this historical landmark is privately owned but open to the community one day a year on Oak Hill Day.
THIS YEAR we are planning a virtual Oak Hill Day event that will highlight the lives of the enslaved people who were held in bondage there. Another popular historic landmark is Wakefield Chapel. Built in 1899, this country Gothic-style place of worship was named after a Union soldier-turned-pastor named E.W. Wakefield.

While the need to practice social distancing has forced us to curtail some of our normal activities, we are fortunate in the Braddock District to have so many beautiful outdoor spaces to enjoy. I am honored to serve as your District Supervisor, and I hope to meet you soon. If you have not signed up for my regular email updates and our monthly Braddock Beacon Newsletter, you can do so by emailing us at Braddock@fairfaxcounty.gov. If you would like, follow me on Facebook @SupervisorJamesWalkinshaw or Twitter at @JRWalkinshaw. I hope to meet you soon!
Sincerely,
Supervisor James Walkinshaw