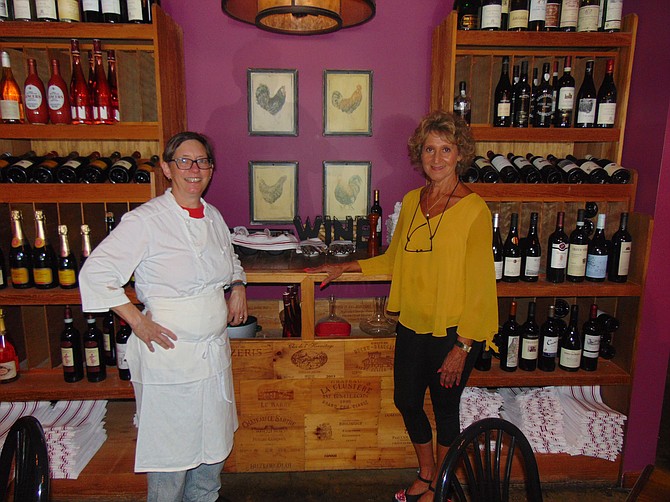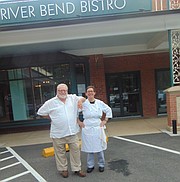 River Bend Bistro & Wine Bar's Chef-owner Caroline Ross is a native of the Fort Hunt community, having grown up in Waynewood. After learning the ways of preparing upscale dining earlier in her career, she has realized her goal to own a upscale restaurant business in her own neighborhood.
Her business partner and husband, Bill Ross, supports her in many ways while also serving as a riverboat captain taking customers on river cruises to sites on the Potomac River.
They are celebrating their restaurant's fifth anniversary in October.
Caroline Ross characterizes her restaurant at 7966 Fort Hunt Road as "casual upscale" that offers lunch, dinner, and Sunday brunch entrees. In addition to the daily and Sunday offerings, River Bend Bistro offers catering out, and closed special occasion private settings.
Asked what her most popular menu offerings are, she listed the following: Lunch — liverwurst sandwich, by far the most popular, and cheese burger; Dinner — Sauteed lump crabcakes, pan seared striped bass; Sunday Brunch — Eggs Benedict, and Smoked Salmon with various side dishes.
"It is a laid-back setting with great locally prepared food and a congenial and welcoming atmosphere," she said. "River Bend Bistro customers are great customers, neighbors, and regulars, and our prices are very reasonable for the quality of servings we offer. To top off our creative offerings we serve weekly wine tastings each Saturday from 2-4 p.m."
See www.RiverBendBistro.com.