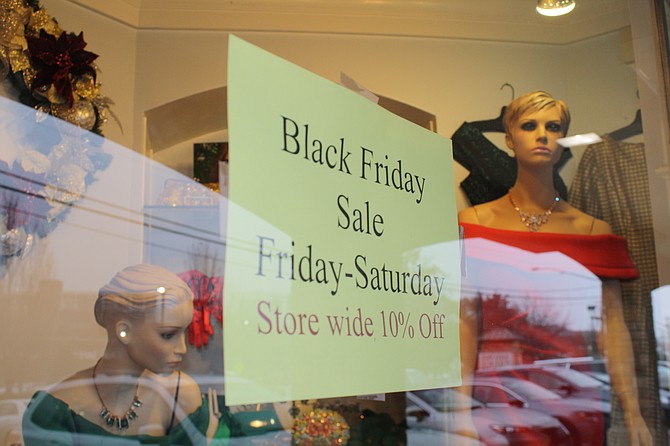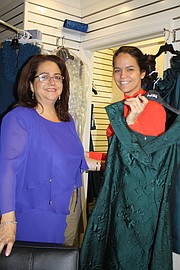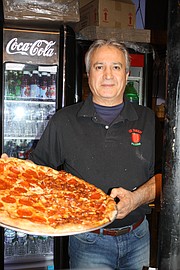 On Saturday morning, Lily Costa and her mother Nieves left the house with two missions in mind – Lily is getting married on Dec. 31 so she needs a dress, and they wanted to support Small Business Saturday, so they had both objectives in mind when they stopped at Mae's Dress Boutique in McLean.
"We even gave ourselves a pat on the back before we left," Lily said.
All the attention in the back of the shop was on the wedding dress, and that's the beauty of that small, independent dress shop. Mae's is known around the area, and has a steady client base from the surrounding community, especially those who prefer to avoid the busy Tysons.
"They come here because they get 100 percent service here," said owner Mae Shipe, who's owned local dress shops in the area for 37 years. Shipe calls all the shots at her small business so she curates her inventory according to the time of year and the client's needs. "There's a big void for this kind of products," she said, admiring a black dress on a manikin. "Black tie all the way," she said of the dress.
A few doors down, at the Red Tomato Pizzeria, owner Hamid Jadali was aware of the small business event, but the rain outside might have kept some diners at home. "Best pizza in McLean," he said. Their customer base is "a lot of locals and offices around Tysons Corner, we cater and do delivery," he said. His secret recipe was simple: "crust, cheese and tomato sauce, everything is fresh," he said. He did know one thing about Small Business Saturday is "right after Black Friday," which was nothing special around the pizzeria.
Small Business Saturday was kicked off in 2010 by American Express and the U.S. Small Business Administration (SBA) to support the neighborhood mom and pop stores that have a local angle, and is part of a larger "Shop Small Movement."
"Small businesses provide a character to communities," said Jack Spirakes, the public information officer for the Washington Metropolitan Area District office of the SBA. Last year, 108 million consumers shopped at small businesses on Small Business Saturday, spending a combined $12 billion at independent neighborhood retailers and restaurants, the SBA said. Locally, SBA participates in a monthly workshop with the Fairfax County Economic Development Authority aimed at local entrepreneurs.
"It's a chance for communities to rally around these businesses," added Carol Wilkerson, an SBA spokesperson out of the national office in Washington, D.C.
Editor's note: Of course, every day is Small Business Day at the Connection.