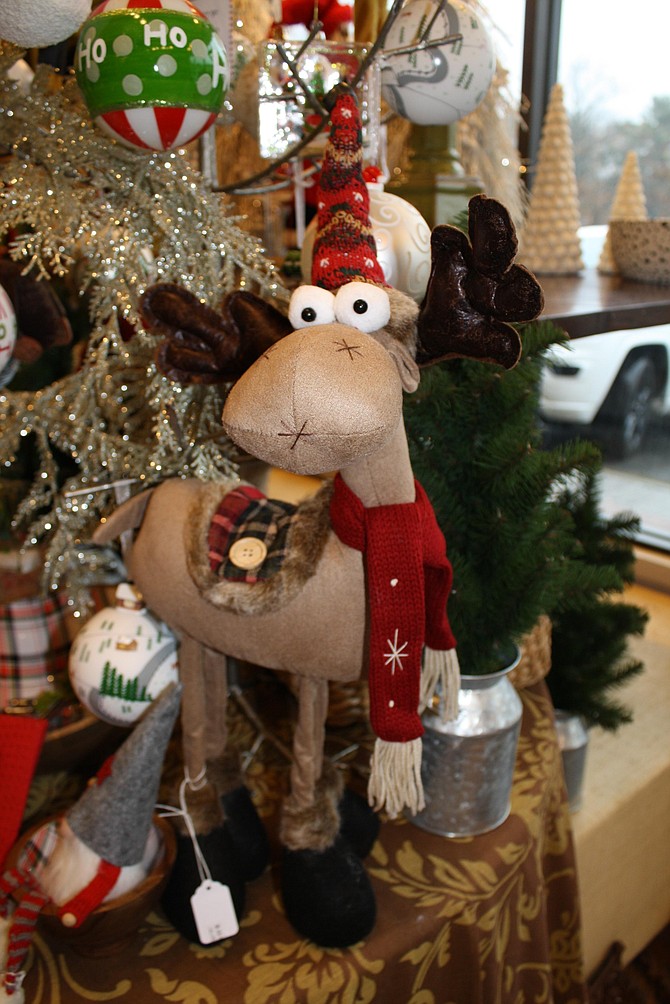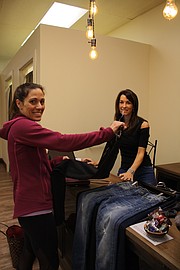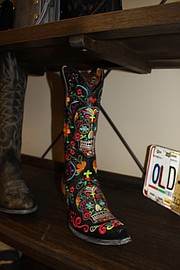 As a special perk to recognize Small Business Saturday at Misguided Angels in Great Falls, raffle tickets were handed out and special prizes awarded to those who braved the rain on this special day for local small businesses.
Lauren Smith stopped in for a present but ended up buying something for herself too. "Now I'm buying a gift for me too," she said, earning a couple of raffle tickets in the process. She'd gotten an email about Small Business Saturday as a reminder, which is a perk for being on the email list, and the raffle was the idea of Kim Hutchings, the owner. That's something a small business can do without any corporate red tape.
The raffle tickets, the special attention customers get and the banter around the shop are "true retail therapy," said Dori Salamone, a Great Falls resident who had been behind the counter at Misguided Angels for about a year. "The personal touch, you just don't get that in a retail at the mall," she said. Owner Kim Hutchings is a fan of Small Business Saturday.
"This is one of my favorite days of the year because we really get to connect with our customers who truly appreciate us and want to support us," she said
Across the parking lot at BedHeaders Home, it was the personal attention and the unusual gifts that brought in Shirley Bass. "This is my first stop for Christmas shopping," she said.
The owner, Joan Bormat, knows about Small Business Saturday. "We had a rush this morning," she said.
Small Business Saturday was kicked off in 2010 by American Express and the U.S. Small Business Administration (SBA) to support the neighborhood mom and pop stores that have a local angle, and is part of a larger "Shop Small Movement."
"Small businesses provide a character to communities," said Jack Spirakes, the public information officer for the Washington Metropolitan Area District office of the SBA. Last year, 108 million consumers shopped at small businesses on Small Business Saturday, spending a combined $12 billion at independent neighborhood retailers and restaurants, the SBA said.
Locally, SBA participates in a monthly workshop with the Fairfax County Economic Development Authority aimed at local entrepreneurs.
"It's a chance for communities to rally around these businesses," added Carol Wilkerson, an SBA spokesperson out of the national office in Washington, D.C.
Editor's note: Of course, every day is Small Business Day at the Connection.