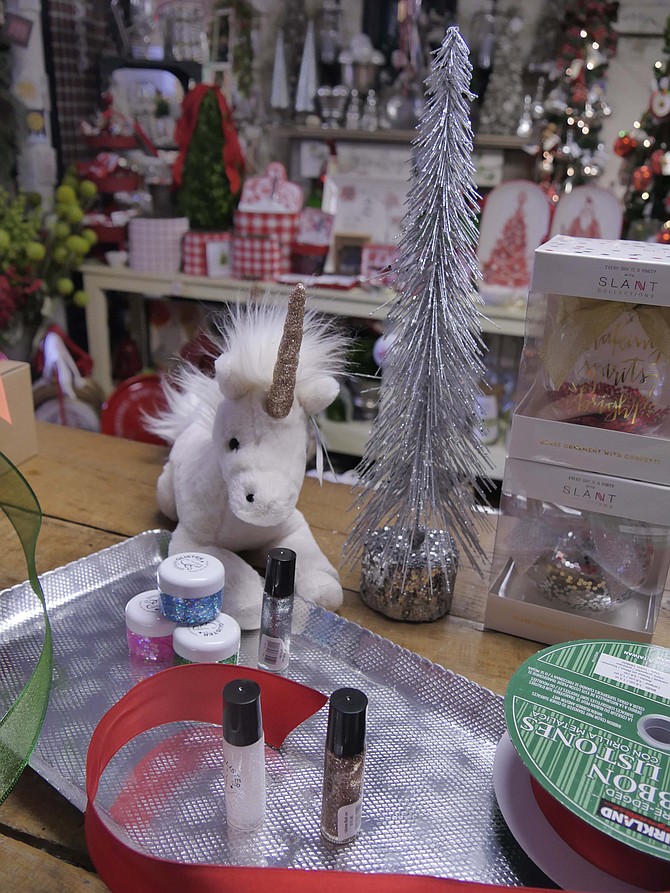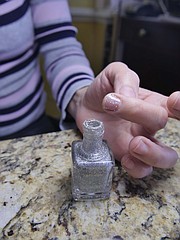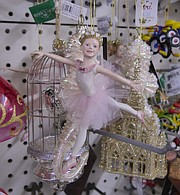 Look around To the Moon and glitter pops out at you from every corner amid the holiday displays. A unicorn with a silver glittery horn sits on the shelf of the children's section amid books and puzzles. A 16x9 tooled silver tray is arranged on the bottom shelf across from the checkout counter. In the back of the store there are small jars of body glitter — "very popular this year" according to Johanna Braden, the owner. "It just washes off, and we have glitter lip gloss, too." The store carries hundreds of items and replenishes every day so just stop back if that glittery ornament is sold out.
If you are looking for that additional personal accent, choose from the Dare to Wear silver "hologram diamond" or the Perfect Match "seriously golden" nail polish for the holiday party. Indulge yourself or your best friend with a relaxing afternoon at Top Modern Nail and Spa, in a small shop on Harrison Street where you can get a gift certificate for a sparkly manicure for just $15.
Visit Cherrydale Hardware's Christmas Tree store, adjacent to the regular hardware store on Lee Highway. The wall is crowded with many choices of Christmas tree ornaments, including angels with glittery halos, sparkling White House ornaments, birdcages with perched silver birds and regular Christmas balls of all sizes.