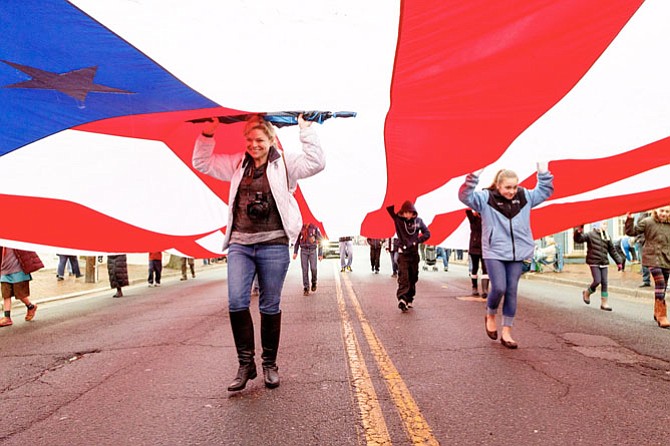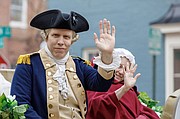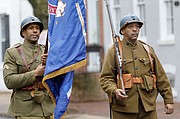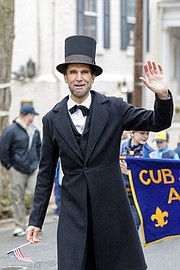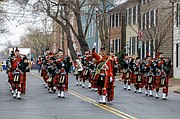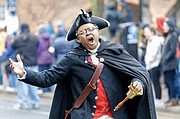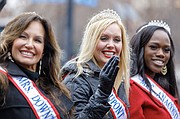 PARADE WINNERS
Adult Bands -1st Place City of Alexandria Pipes and Drums; Animal Units - 1st Place U. S. Shetland Pony Racing, 2nd Place Carriages of the Capital; Antique Vehicles - 1st Place Caribbean Cruisers Car Club, 2nd Place Coldwell Banker Residential Brokerage Alexandria Office, 3rd Place Quarter Mile Cruisers; Community & Fraternal Organizations - 1st Place The Patriot Flag, 2nd Place Tinkus Kay'sur, 3rd Place The Little Theatre of Alexandria; Descendants - 1st Place "The Rev. & Mrs. Lee Massey", 2nd Place John A. Washington Jr. & III – Great 6 & 7 nephews of George Washington, 3rd Place Marion Montagu MacRae – Great 4 granddaughter of Bryan, 8th Lord Fairfax; Equestrian Units - 1st Place U. S. Shetland Pony Racing; Floats - 1st Place FaLun DaFa of Washington, DC, 2nd Place Adventure Park USA, 3rd Place - Hard Times Chili Truck; Historical Units - 1st Place Ebony Doughboys, 2nd Place First Virginia Regiment of the Continental Line, 3rd Place Gadsby's Tavern Museum Society; Honor Guards & Color Guards - 1st Place Old Line Liberty Color Guard, 2nd Place Alexandria Police Department Motorcycle Escort, 3rd Place Knights of Columbus - Potomac Assembly #2204; Military Units & Drill Teams - 1st Place G.O.D.S.S Marines, 2nd Place Magnus Temple #3 Marching Patrol; Youth Bands - 1st Place Port Chester High School Marching Band, 2nd Place Freedom High School "Soul Squad" Marching Eagle Band; Youth Groups - 1st Place Girl Scout Troop 395, 2nd Place Daisy Troop 60028, 3rd Place Cub Scout Pack 614; "Spirit of Washington" - 1st Place First Virginia Regiment of the Continental Line, 2nd Place The Patriot Flag.
Dreary skies couldn't dampen the spirits of the thousands of attendees who turned out to celebrate the 286th birthday of Alexandria's hometown hero and Founding Father George Washington.
"It was a great day today," said Joe Shumard, the organizer and driving force behind the parade. "And we are proud to be the nation's oldest and largest parade celebrating Washington's birth."
Participants marched a one-mile route through the streets of Old Town that ended at a reviewing stand in Market Square. Former ACT for Alexandria CEO John Porter and recently retired director of the Office of Historic Alexandria Lance Mallamo served as co-emcees . First responders to the June 2017 shooting at Simpson Field served as the parade's grand marshals.
Gen. George Washington, as portrayed by Brian Hilton, surveyed the troops and Fairfax County District Supervisor Dan Storck made an appearance as Abe Lincoln.
New this year was an appearance of the Spirit of Liberty flag carried by dozens of volunteers and two bands from Woodbridge and Port Chester, N.Y.
"This is a team effort," Shumard said. "I am always so grateful to the many organizations who participate in this parade and the thousands who turn out to celebrate the birth of George Washington."