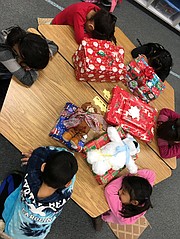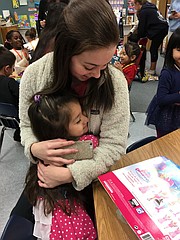 On Dec. 15, Lindsay Bovenzi's advanced journalism students at Cooper Middle School went to Pine Springs Elementary to decorate cookies and give gifts to the kindergarteners. There were approximately 100 children and the gifts came from Bovenzi's students, their parents and Cooper faculty.
The kindergarteners had their eyes closed while the gifts were being placed in front of them and were excited and surprised once they opened their eyes and saw what was in front of them.
When asked what she liked most about the trip, advanced journalism student Rachael Stahl said, "I loved seeing all the kids faces light up when they got their presents."
Bovenzi said that she had started this trip because she thinks it's a good way to give back at the holidays. This has been going on for nine years and will be making more children happy for many more years.