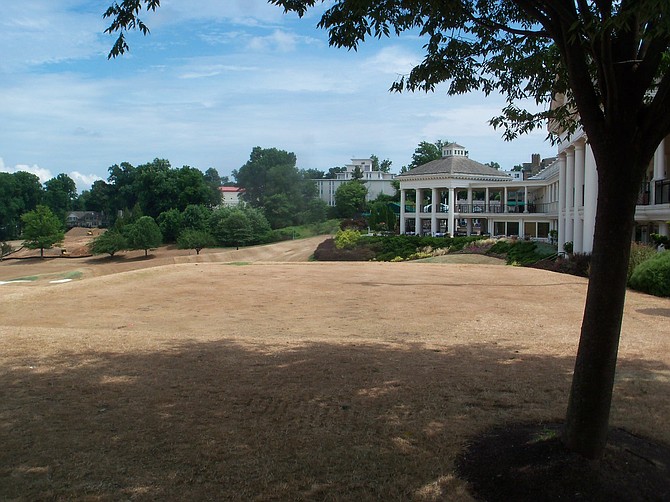 Excepting scattered sentinels of protected trees, the hills of Washington Golf and Country Club are more remindful of Arabia than Arlington. All the turf is stripped away and eyes take in only wave upon wave of sandy dirt.
Five or six years ago, general agreement found the golfing greens needful of corrective work. Then mission creep set in. Fairways next drew frowns. Time had taken its toll. Soon club members, both finer players and weekend duffers, concurred that a major overhaul was in order. Competing varieties of grass and the character of underlying soils differed greatly from place-to-place. Apart from the promise of a new course, reconstructing the landscape would reduce the amount of water required and lessen dependence on chemical treatments. Uniformity of ground and ground cover also would permit efficiencies in routine maintenance.
Another factor was not overlooked: History. The club will celebrate its 125th birthday next year, by which time the current construction is concluded. The 18-hole course reaches the cusp of its own centennial not long thereafter.

Change for the better has been a club by-word over the years. Leaseholder to landowner. Situation from Wilson Boulevard (today's Colonial Village Apartments) to Glebe Road. Association to corporation. Expansion from 9- to 18-holes. Modest clubhouse to impressive, modern home. Even the name of the county changed from Alexandria to Arlington. One unresolved change is anxiously awaited: What will be "par" for the new course.