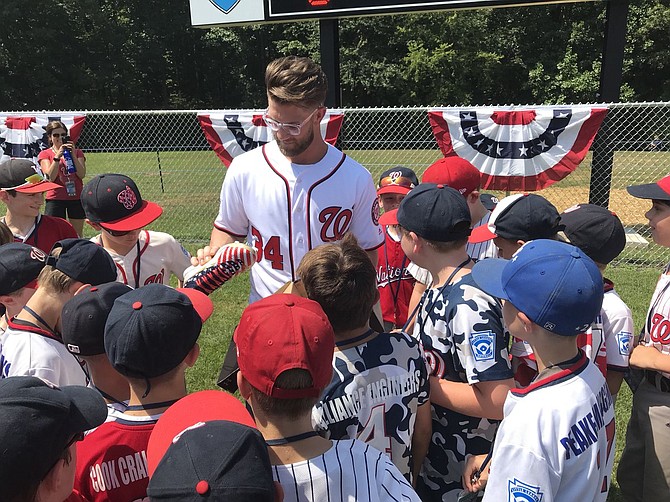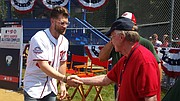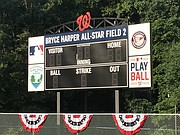 Before Bryce Harper won the 2018 MLB Home Run Derby on Monday night on national TV, he spent time in Herndon.
Fairfax County Park Authority announced Monday, July 16 on twitter: "All-star Bryce Harper is dedicated. And now, so is the Bryce Harper All-Star Complex in Herndon, VA. Great morning celebrating baseball, teamwork and future all-stars!"

The Fairfax County Park Authority, Major League Baseball, the Nationals and the Dream Foundation worked to renovate two youth baseball fields at Fred Crabtree Park located at 2801 Fox Mill Road, Herndon, near Harper's home in Northern Virginia. The park was possible thanks in part to what was described as a generous donation from the outfielder himself, according to MLB News.
"Growing up, you always wondered what field you were going to play at, and seeing that you were playing at a nice field that day, there was nothing better," Harper said after he took pictures and showed off his cleats for the Home Run Derby with kids in attendance, according to MLB News. "Being able to have these kids play at my field each and every night is pretty incredible. Very excited for them."
Among the many attendees, Monday morning was Ken Plum, Virginia State Delegate for District 36. Plum congratulated all involved in the partnership to make it a reality and part of the 2018 All-Star Legacy Initiative. "Could not find a better role model for children than Bryce Harper and baseball for building character," Plum said.