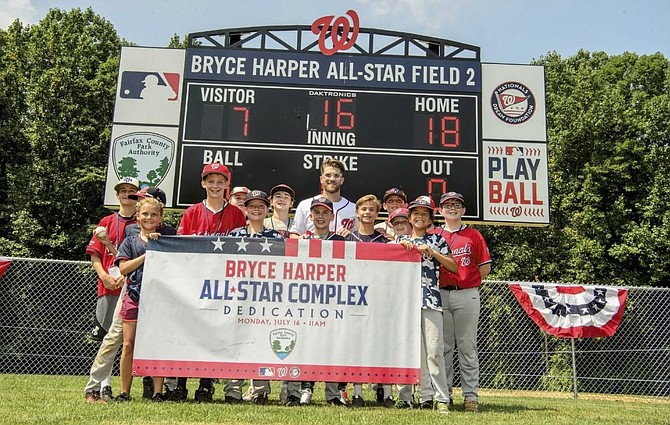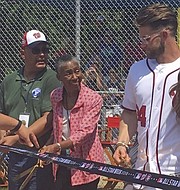 Welcome to Fairfax County and to Hunter Mill District. To help orientate you, it is useful to remember much of life in Hunter Mill is shared with the greater community of Fairfax. I am glad you have chosen our area to be your home. It is a wonderful, vibrant, diverse place that is safe, family friendly, convenient, and loaded with fun things to do whether it be shopping in Reston Town Center or engaging in various outdoor activities in one of our renowned parks. Throughout the county and the district, we enjoy parks and trails, a first class education system, and excellent libraries.
Wondering about the best things about living here? Let's do quick scan of several enticing Hunter Mill services, projects and programs.
Parks in the Hunter Mill District are among of the jewels of the Fairfax County Park Authority.

Lake Fairfax Park is a destination location providing 476 acres of parkland. You'll find a wide range of family-friendly activities and the necessary facilities to make your visit to Lake Fairfax a memorable multi-day experience. Visitors can enjoy the Water Mine family water park, family and group campgrounds, a skate park, a pump track, several hiking and mountain biking trails, and athletic fields. Lake Fairfax is also home to a wide variety of classes, camps, and special events, including a PirateFest.
Frying Pan Farm Park preserves and interprets farm life of the 1920s to 1950s. On this working farm, you can visit the farm animals, take a wagon ride or hike through the fields and woods, explore the historic Meeting House and cemetery, watch the jumpers in equestrian facilities, and satisfy your sweet tooth with penny candy from the Country Store. In the summer, bring your blanket to enjoy the Hunter Mill Melodies free concert series with performances for the kids on Wednesday mornings and family-friendly Thursday night concerts.

One of the most innovative projects underway is the new upper school for McNair Elementary School. With the tremendous need of new facilities for the growing number of students, Fairfax County Public Schools is planning a new, more vertical building for upper grades to accompany the current McNair Elementary School. And, even more exciting, the new facility will incorporate space for County agencies that provide needed services to the students and families in the area. This community-school concept co-locates human services in the one place where most families are – their local school. In addition, the community benefits from the use of space for pre-kindergarten enrichment, sports, meeting space for scouts, community organizations, and special events.
Given the highly diverse population of Hunter Mill, the 2018 resuming of the sisterhood partnership with Neyri, Kenya was gladly received. A delegation from Kenya arrived in Reston early June. They toured Reston Town Center and thoroughly enjoyed the view, the people and the food. They were captivated by Fairfax County and anxious to learn as much as possible. County staff conferred with them on an array of issues ranging from Health, Human Services, Planning and Zoning.
This collaboration will be of mutual benefit to Reston and Nyeri. In addition to sharing ideas and best practices, both localities support the exposure to traditional art and cultural customs as well.
SPEAKING OF TRADITION, small town charm thrives in the Towns of Vienna and Herndon. The W&OD Trail runs through the heart of Vienna, connecting Church Street's historic shops and sites, the Town Green plaza, the newly renovated Community Center, and services at the Town Hall and Police Department. Vienna loves to celebrate with the VivaVienna! Festival, the annual Halloween Parade, 4th of July celebrations, Oktoberfest, Taste of Vienna, and more. Stop by Waters Field for a chili dog and take in the action at the best baseball facility in the area.

With Public Library branches in Vienna, Reston, Tysons, and Herndon you will enjoy a plethora of programs, performances, clubs, and events for infants through seniors.
Regarding the Reston Concept and Goals for the New Town, I am happy to report that we are moving towards the fulfillment of Bob Simon's dream for the community. We have several projects coming online that embody his goals advancing his desire for financial success of the New Town. Private enterprise was always foreseen as a major force in the creation of Reston. The anticipated development, commercial, cultural, and recreational facilities will make it possible to live, walk to work, and play in a place called Reston.
Moreover, Hunter Mill is a beautiful area that is easily accessible and manageable. Take transportation, for instance - The Hunter Mill District's streets are laid out in an easy to navigate grid that is accommodating for both novice and experienced drivers. The streets are lined with beautiful landscaping and greenery that make your drive more enjoyable as you travel through the area.
If traffic concerns you, please know that numerous projects are underway designed to reduce congestion and create new accessible routes to your destination, one of them being The Soapstone Connector. When completed, the Soapstone Connector will provide a direct connection between Sunset Hills Road and Sunrise Valley Drive, over the Dulles Toll Road. Also in process is the replacing of the one lane bridge that carries Hunter Mill Road over Colvin Run. The new bridge will have two lanes and four-foot-wide shoulders, reducing congestion and improving operations and safety.
The combination of our emergency services, environmental protection, economic growth and development strategies coupled with consumer protection ensures a productive, secure, and friendly community. With so much happening, how can you keep abreast of current news and developments?

MY OFFICE strives to help with a variety of tools. Subscribe to my monthly electronic newsletter, Hunter Mill Highlights, and news updates following the Board of Supervisors' meetings and special alerts. Just call 703-478-0282 or e-mail huntermill@fairfaxcounty.gov. Delve into a local topic by watching "Connecting with Supervisor Hudgins," my monthly cable show on the County's Channel 16. If you prefer a more personal touch, stop by on one of the First Wednesday events to meet with me one-on-one to discuss your topic. And, for a one-stop-shop for Hunter Mill facilities, events, land use cases, transportation and more, check out the Hunter Mill District website – www.fairfaxcounty.gov/huntermill.

It is an honor to serve you as your County Supervisor and I look forward to getting to know you.