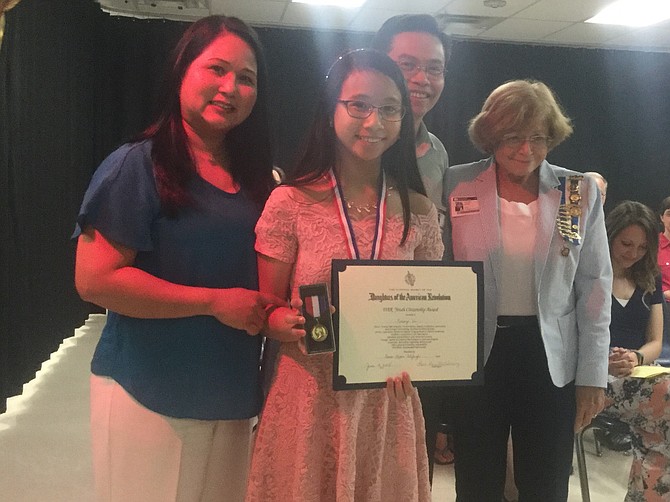 Anna Maria Fitzhugh Chapter of Springfield presented Daughters of the American Revolution (DAR) Youth Citizenship Awards to sixth graders at ten Fairfax County Elementary Schools. The DAR Youth Citizenship Award is given to a boy or girl who fulfills the qualities of honor, service, courage, leadership and patriotism. The winners are selected by the faculty at their school and receive the award at the sixth grade award ceremony in June.

Elementary School Recipients of DAR Youth Citizenship Award presented by Anna Maria Fitzhugh Chapter, NSDAR, in June 2018 include:
West Springfield ES — Calla Coleman; Keene Mill ES — Jaci Allen; Rolling Valley ES — Piper Rigsby; Ravensworth ES — Kelsey Vu; Orange Hunt ES — Mia Pastore; Kings Glen ES — Summer Eastman; Cardinal Forest ES — Bridget Wagner; Cherry Run ES — Walker Camille Harris; Hunt Valley ES — Nicole Vogt; Sangster ES — Jonathan Barnard.