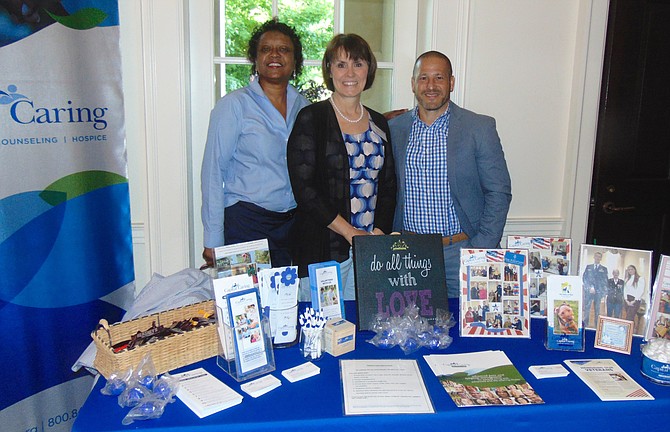 Nonprofit organizations were highlighted at the Mount Vernon-Lee Chamber of Commerce's June networking breakfast at Belle Haven Country Club. The showcase served as the setting for the following program representatives:
Capital Caring — Bettie Samuel, Katherine Knoble, Christopher Logas

Neighborhood Health — Jane Downing Knops

Rising Hope — Mary Hamilton


Alice's Kids — Ron Fitzsimmons

Mount Vernon At Home — Erika Frazier

New Hope Housing — Jan-Michael Sacharko

The Koinonia Foundation — Judy Davis.
Chamber President Sonja Caison, and Executive Director Holly Dougherty provided organizational leadership and support for the event.
The Mount Vernon magisterial district has a diverse demographic population made up of expensive homes as well as neighborhoods accommodating low and moderate income populations. Thus, despite the overall wealth of the area, there continues to be segments of the district's population in need of help: grief counseling for the elderly; shoes for children; food assistance for the poor; affordable housing for those in need of shelter; health and dental care for those without health or dental insurance, etc. The chamber event was a reminder that no matter how well off the community is, there are those that continue to need help. See www.mtvernon-leechamber.org.