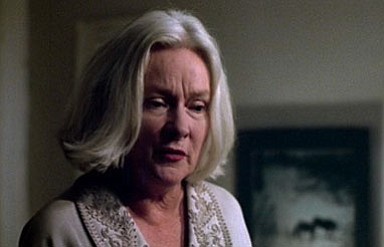 Alexandria — Lois Kelso Hunt wore many hats – literally. As an actress, she appeared in films such as "Head of State" and "The House on Sorority Row" as well as in the TV series "Homicide: Life on the Streets." But Hunt was also known for her work on the city's Beautification Commission and her commitment to the arts. On May 20, the longtime Alexandrian died at Inova Alexandria Hospital from complications of pneumonia. She was 91.
Lois Marie Kelso was born July 16, 1926, in Oak Park, Ill. She attended the University of Michigan where she was the Women's Editor of the school's Michigan Daily newspaper. She continued her education at Columbia University and entered the workforce as a drama and English teacher at Passaic Valley High School and St. Mary's Hall, both in New Jersey.
Hunt moved to Alexandria in 1965, where she appeared in productions at Arena Stage, Studio Theatre, Castle Performing Arts Center, Jewish Community Center and numerous area dinner theaters.
From 1966-1968, Hunt toured as director and producer of "They Aren't Real to Me," a controversial one-act play by Malcolm Boyd, an Episcopalian priest and Civil Rights activist.
In 1973, Hunt began producing children's summer theater with the Shooter's Hill Junior Players, which included notable alumni Dermot Mulroney. From this came the Shooter's Hill Ecumenical Carolers, which raised funds for nearly 50 years for causes such as the Torpedo Factory Art Center, National Puppet Theater of Alexandria and Children's Hospital.
In addition to her theatrical work, Hunt was a member of the Alexandria Beautification Commission and chair of the Bicentennial Trees of Alexandria, Living Witness to the Revolution tree program.
Photo Gallery
Lois Kelso Hunt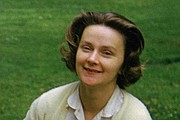 Click Photo for Flash
Hunt served as president of the Taylor Run Civic Association and committed her time to organizations such as ALIVE!, Meals on Wheels and the Episcopal Peace Fellowship. She was a member of the League of Women Voters, American Association of University Women, Amnesty International and the Alexandria Democratic Committee. From 1991, she wrote a column for Alexandria Gazette Packet.
Hunt received many awards for her civic contributions including twice being honored by the Commission on the Status of Women with the Woman to Woman award: in 1983 she was recognized for her outstanding achievement on environmental issues and in 1985 for her contribution to the arts.
In 1989, she was presented the Outstanding Citizen award by the Alexandria Park and Recreation Commission for her "exceptional commitment to parks, protection of trees and open space."
Hunt is survived by her children: Lucille Kelso Hunt of Alexandria; Rachel Gibson Hunt of Silver Spring; and Charles Webster Hunt of Arlington. She also leaves behind six grandchildren: Wyatt Alexander Qualiana; Gabriel Thomas Qualiana; Dakota Kelso Hunt; Kincaid Rutschly Via-Hunt; Keridwyn Gibson Via-Hunt; and Kelso Christine Via-Hunt. She was predeceased by her older son, Nathaniel Hammerlund Hunt and Leon Gibson Hunt, father of her children.
A memorial service will be held July 7 at Emmanuel Episcopal Church, 1608 Russell Road, at 1 p.m. A reception will follow at 302 Rucker Place. All are welcome. In lieu of flowers, contributions may be made to the Friends of the National Arboretum for the Lois Kelso Hunt Memorial. See www.fona.org/donate.