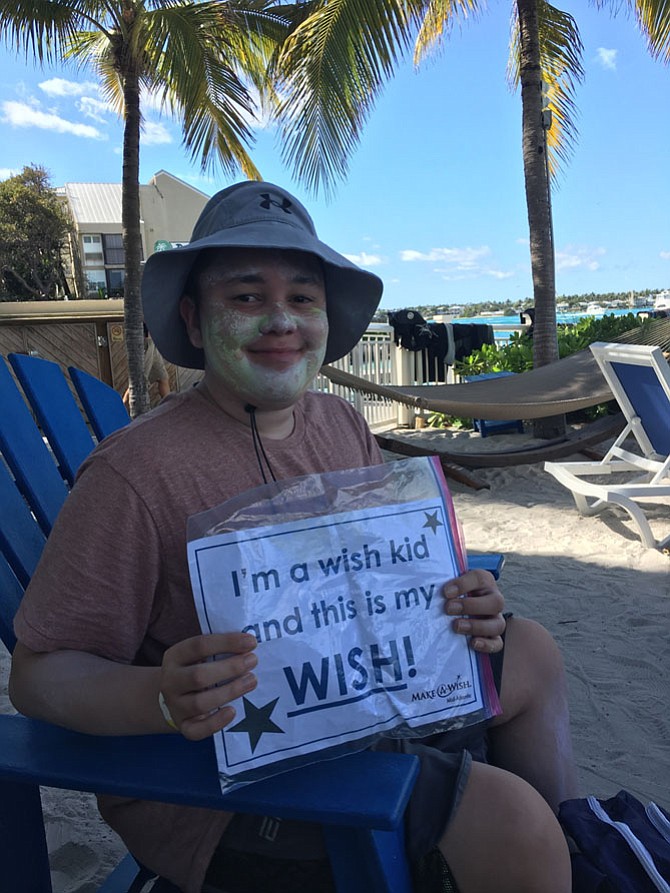 Norman, a 15-year-old boy from Herndon, had his wish granted, thanks to Transwestern fundraising efforts for Make-A-Wish® Mid-Atlantic. Norman, who has leukemia, was granted his wish of going on a Caribbean cruise with his family. Transwestern recently renewed its national partnership with Make-A-Wish for a third year to continue granting life-changing wishes for children with critical illnesses.
"This trip was literally his wish come true," said Norman's mother. "It's hard to really pinpoint Norman's favorite part of his trip because there were so many, and he had experiences that he has never had before. There is not one thing we would change about this Make-A-Wish experience. Thank you for bringing so much happiness to Norman."
Norman's wish allowed him to focus on a relaxing vacation with his family rather than his fight against cancer. His trip included jet skiing, swimming with dolphins, parasailing and snorkeling.
"Transwestern is so proud to support Make-A-Wish in its mission to create uplifting, positive experiences for children with critical illnesses," said Phil McCarthy, Transwestern Executive Managing Director and Mid-Atlantic Market Leader. "It's amazing what can be accomplished when individuals work together to support a cause. We look forward to working toward granting another wish through our fundraising efforts in 2018."
Transwestern's Mid-Atlantic region raised more than $20,000 in 2017 through a variety of internal and external fundraising initiatives, including: an in-office fundraiser in which team members made donations to send a "flock" of inflatable flamingos to a fellow team member's desk; a tie competition between two Asset Services team members who each wore a different neck tie every day until their inventory of ties was depleted; a donate-to-play March Madness bracket competition; food trucks stationed at Transwestern-managed properties donating a portion of their profits to Make-A-Wish; bake sales; and casual jeans days at the office in exchange for a small donation.