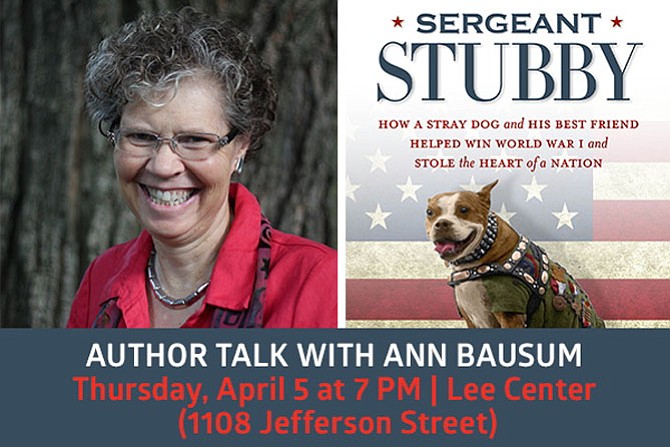 The Alexandria Library has launched its annual one book program All Alexandria Reads, an initiative designed to create shared experiences through reading.
This year, Alexandria is reading an all-American story about a dog: "Sergeant Stubby: How a Stray Dog and His Best Friend Helped Win World War I and Stole the Heart of a Nation" by award-winning author Ann Bausum.
Similar themed books for younger readers will be featured too.
The All Alexandria Reads program began March 27. A feature event is planned for April 5 with author Ann Bausum and the program concludes with an introduction to dog training on May 21.
The series of events also includes book discussions, story times, craft and music programs, a knit-a-thon, a pop-up pup party, a yappy hour and a range of lectures on both canines and local military history.
With the exception of the April 5 author talk, events will take place at various library locations throughout Alexandria.
For program details, visit https://bit.ly/AAR2018.