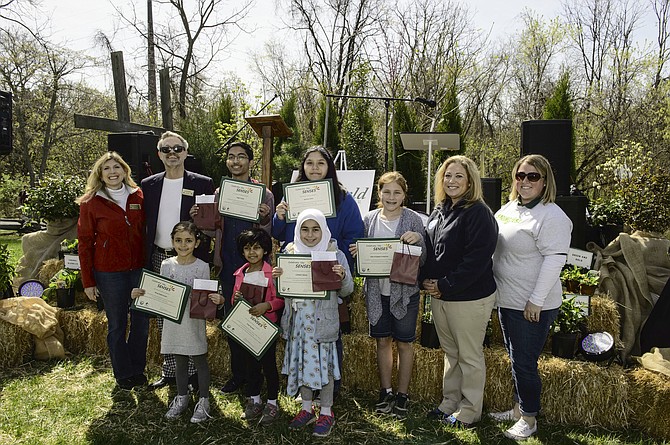 Fairfax County Park Authority recently announced the winners of their "Celebrate the Senses" youth poetry contest and honored their accomplishments during the Springfest Fairfax celebration held at Sully Historic Site in Chantilly on Saturday, April 21, 2018.
Sagar Gupta, an eighth-grader at Rachel Carson Middle School, received one of the two awards in his age category and read his poem at SpringFest.
According to the Park Authority, in recognition of April's designation as National Poetry Month, the Park Authority had asked young people in grades K-8 "to submit poems inspired by what they see, hear, touch, smell or taste in Fairfax County parks." There were 115 entries with two winners selected in each age category. The award winners received a park prize pack valued at $100 and were invited to read their poems at SpringFest Fairfax.
The Fairfax County Park Foundation and Fairfax County Park Authority supported the event.