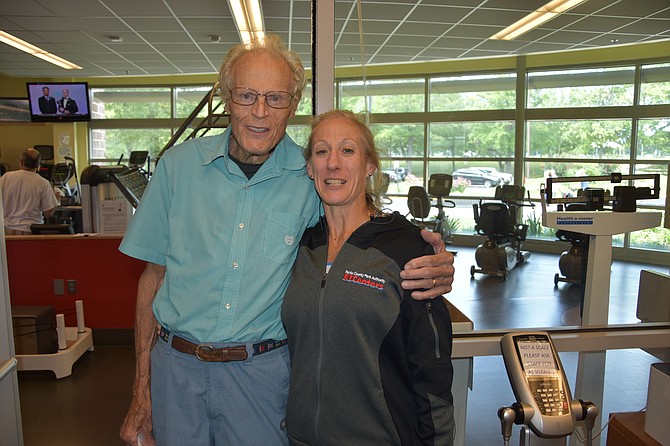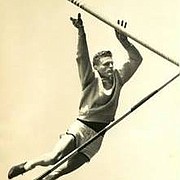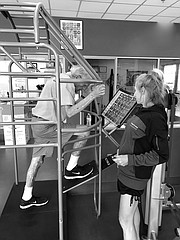 "He leaned and I didn't," says 93-year-old Dixon Hemphill, appraising last year's upset loss in the 60-meter dash.
The race took place at the 2017 USA National Masters Indoor Track and Field Championship in New Mexico. Hemphill was facing just one competitor, Orville Rogers.
He had already beaten Orville in four other events. A YouTube video, which went viral, continues to tell the story of the 60-meter dash. At the shotgun start, Hemphill blazes ahead, confident and steady. Suddenly, 99-year-old Rogers kicks it up a bit, and ... they are neck and neck. As they near the finish line, Hemphill clearly remembers thinking he'd still win.
But then, Orville stretches his upper body forward, just a bit, and edges him out by a fraction of a second. The winning time for Orville was 18.00 seconds to Dixon's 18.05.
Runner's World wrote about the race and rivalry, posting the video under the headline, "99-Year-Old Upsets 92-Year-Old in Thrilling Sprint."
Hemphill says that, despite the loss, he was impressed that a man seven years his senior could beat him. Nevertheless, losing by a mere fraction of a second immediately nagged at him. Dixon wanted a rematch. "I was not going to let Orville beat me ever again."
So, he began to strategize for the next race. "It's just the way I am. I knew that I could improve." Hence, the sport's newest and oldest rivalry would continue in Landover, Md. at the 2018 National Masters Indoor Track and Field Championships.
According to Dixon, the two World War II Navy veterans enjoy an adversarial relationship, but genuinely like each other.
When possible, they go out to dinner. They discuss future races via email. "He bought my dinner after I lost the race in Albuquerque. He's a good guy. We care about each other."
Originally from Connecticut, Dixon is practically a native to Fairfax, arriving in 1965. He spent many years owning and operating two running centers—one in Fairfax and one in Alexandria, while also raising four children with his wife. After selling his businesses, he went into race management.
Since age 50, he has competed in more than 60 triathlons and won many championships. Before that, he played a little golf and tennis, however in his youth, he was a college athlete.
At 74, he was hit by a car while training on his bike for a triathlon. He spent more than a month in the hospital, but that did not deflate his enthusiasm for running.
"I was seriously injured, but knew I'd compete again.
You know, you can get a lot done from age 50 to 90," he laughs.
Laurie Strickland, fitness director at South Run Rec Center, says Dixon has a shuffle when he runs; common for older runners. To address this, she said, "I helped him to increase the length of his stride by improving flexibility." Strickland chides Dixon for being a good student but "not practicing." Hemphill admits it's true.
"I am disciplined with the running, just not the stretching exercises."
But obviously he did something right. Because when the rematch took place last March— with double the number of entrants—he beat Rogers handily.
"I knew he had slowed down," he said. "After all, he is 100 now."
With no longevity in his genes, Dixon attributes his full and long life to always having a goal along with a positive attitude. "I really see the glass as half full." Hemphill likes to talk with groups about exercise, diet, hobbies and the importance of attitude.
"You are never too old to start something new." In fact, at 94, he turned his hobby of converting wind-up clocks into electric ones has turned into a business.
"Why not?" he says.
Watch for Dixon and Orville when they compete in the 2019 National Masters Championship, March 1-3, in Winston-Salem, North Carolina.
A version of this story first appeared in the Fairfax County "Golden Gazette." For information on services, recreational activities and volunteer opportunities, go to www.fairfaxcounty.gov/OlderAdults. You will also find a subscription link to the free monthly Golden Gazette.