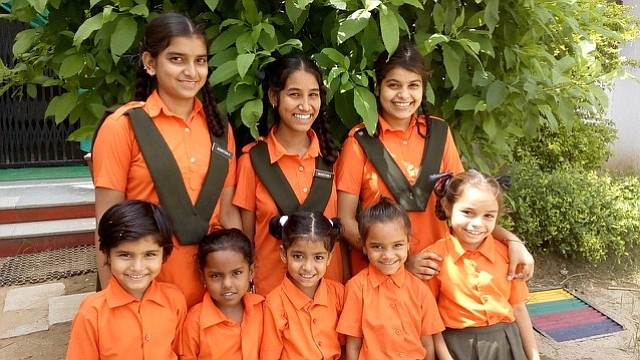 Edu-Girls, a Washington-based non-profit, is holding a 1K and 5K Halloween Walk-a-thon at the C&O Canal on Oct. 28. Parents are invited to bring their children and toddlers for a Fun Run near the canal.
Anand Seth, the founder of Edu-Girls, and a long-time resident of Potomac, started the organization after retiring from the World Bank: "A few years ago, I read a 2010 UNESCO report which stated that girls living in poverty are the most difficult to reach section among the 80 million children not in school. When I read about Malala being shot for wanting to go to school in her own hometown, I began to wonder whether access to education for economically disadvantaged girls in developing countries had really improved? That year, I visited my family's hometown in Jaipur, India, and I went to see a local school for girls, Vimukti, which was reputed to be a pioneer in this area. I felt I wanted to do something, however small, to help these children stay in school and that's how Edu-Girls came into existence."
Edu-Girls works towards the education of children in Indian slums, specifically girls, who, without their support, would be pushed into leaving school to contribute to the family income, or into early marriage. It partners with schools like Vimukti in India to sponsor local girls who are at risk of dropping out, and persuades their parents to keep them in school by providing financial support through high school and beyond. To date, 650 girls have successfully completed high school and there is a 100 percent pass rate; 92 percent of funds raised go straight to sponsor a girl.
Registration for the Halloween Walk-a-thon opens at 8 a.m., Oct. 28, at the Great Falls Tavern Visitors Center. 11710 MacArthur Boulevard.
The walk starts at 9 a.m. Suggested donation is $40 for an adult, $30 for additional family member; $30 for students. Children under 12 are free.
Visit www.edugirls.org/.