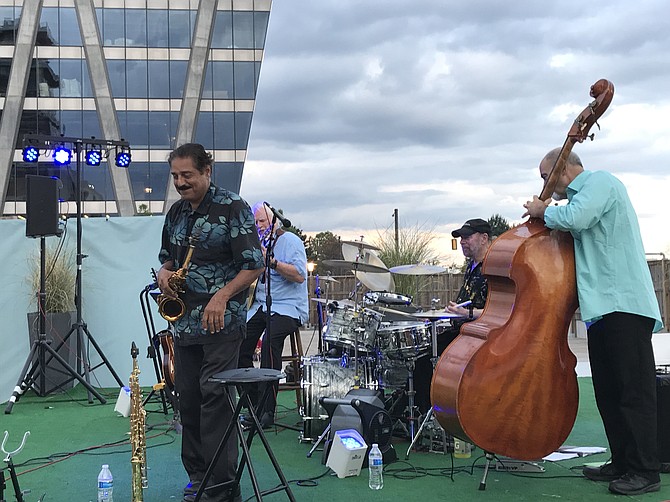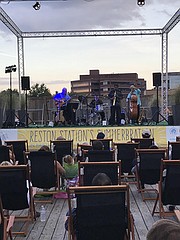 The last of the Friday "Summerbration" concert series at the open-air plaza atop the Wiehle-Reston East Metro Station concluded Friday evening, Aug. 31 with a performance by Chris Vadala with the Rick Whitehead Trio.
Reston Community Center presented Summerbration in cooperation with MSE Productions, Inc. and hosted by Reston Station.
Crowds gathered in the light breeze and settled into the slingback chairs provided by Comstock Partners, owners of Reston Station. Kevin Danaher of Reston Community Center commented about how much cooler it was in the open-air plaza. "We're up so high that even on a hot day, there's a breeze. It's nice."
Eric Fisher of Reston sat in one of the chairs. Asked what he thought, Fisher said "Great music, great locality, great idea."

According to Bako Glonti, Events Coordinator Comstock Partners the "Summerbration" concerts have seen remarkable growth in attendance. "The Reston Station neighborhood is expanding. This is a growing, vibrant neighborhood," said Glonti as he looked around at the greater Reston neighborhood.