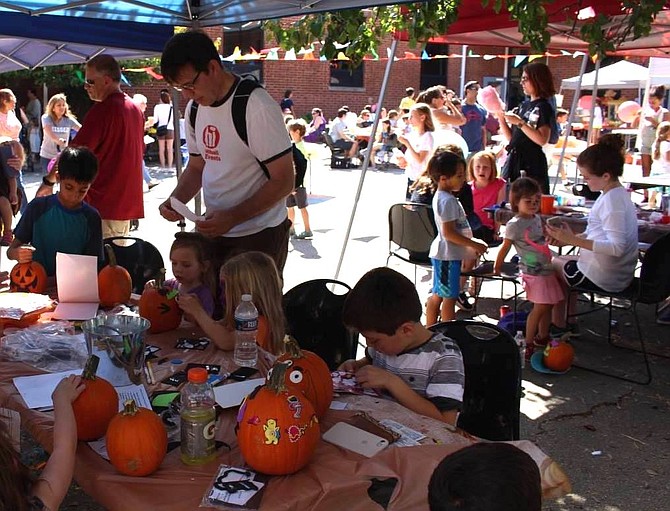 It's the fifth year celebration for the St. Ann Fall Festival on Saturday, Oct. 6. "It's getting better every year," according to Kelley Vlahos, external communications director for the festival. "We have Woodford's Reserve coming back again this year playing classic rock, everything from 'Back Horse and a Cherry Tree' to 'Brown-Eyed Girl.' It's a fun time. Last year we had parents dancing to the band and yelling out songs. It made all the difference."
Supplement the Latino chicken or Lebanese shawarma with a plastic cup of beer from the courtyard beer garden. And the children can top it off with a hot dog and a swirl of cotton candy. You can participate in the classic cake walk as you travel the course and stop with the music in front of your cake. Or maybe you prefer the alternative wine walk for the adults.
While the children are exploring the bungee ride or one of the two different moon bounces, you can enter the raffle or sign up for the silent auction items including local sports tickets, tickets for the Carole King musical, certificates for family or fine dining, weekend getaways. The school gym will also offer a variety of games and activities complete with prizes sponsored by each class at the school.
St. Ann Catholic Church and School is located at 980 N Frederick St. The hours for the fair rain or shine are 10 a.m.-4 p.m. Proceeds from the fair are used for school operations.