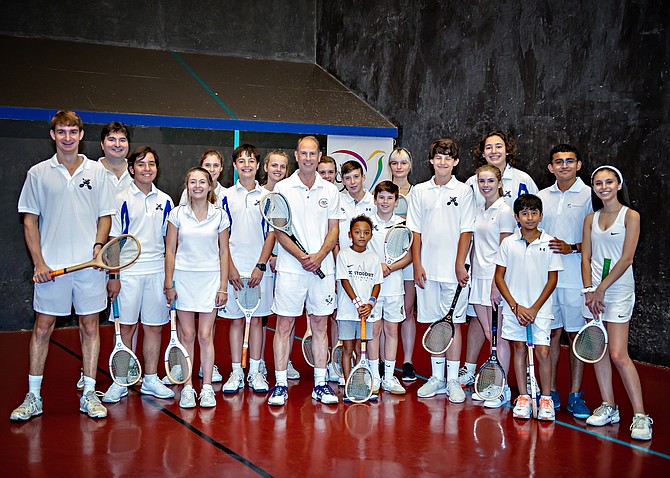 Last week, British Royal, Prince Edward visited Washington as part of a two-week national program of engagements in support of The Duke of Edinburgh's International Award USA.
The visit included an afternoon of Court Tennis matches at the iconic Prince's Court at McLean Sport & Health, where HRH played alongside young Court Tennis players, as well as amateur and professional adults.
Following his own personal Award journey, HRH has embarked on a series of Real Tennis (also known as Court Tennis in the United States) matches, as part of a program of activity to raise awareness and support for the Award in the United States and around the world.
His Royal Highness developed a passion for the sport more than 30 years ago, when completing his own Gold Award.
Prince Edward's visit will see His Royal Highness attend dozens of engagements across nine cities, over 12 days. During the visit, HRH will also meet and celebrate the achievements of current Award participants and Award holders.
Prince's Court is the only court in the Washington, D.C. area at which to play court tennis, the original game of tennis. It has approximately 100 members, including several of the top junior players in the world. It is located in the McLean Sport & Health at 1800 Old Meadow Road. Introductory lessons are available to members of the public by calling the pro shop 703-556-8801.