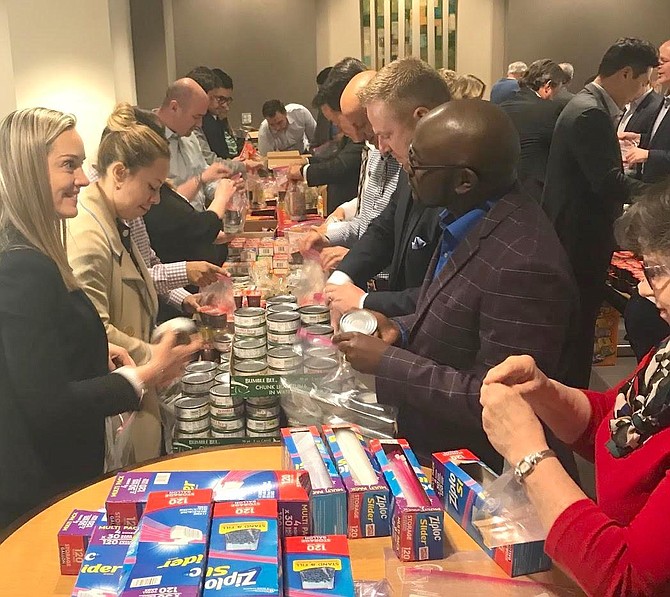 Allstate Insurance Company recently held its first Capital Regional Advisory Board meeting of 2019. Assistance League of Northern Virginia was pleased that its Weekend Food for Kids program was once again featured as Allstate's volunteer service activity.
Lynn Barron and Karen Amster, board members from the Assistance League, an all-volunteer nonprofit, were invited to speak about Assistance League's program that decreases childhood hunger and other philanthropic programs that benefit low-income children in Northern Virginia. Sharee Merenov, Allstate Capital Region division manager, corporate relations, coordinated the resources and purchased the nonperishable food items to support The Allstate Foundation Helping Hands in the Community group activity.
A team of 40 Allstate volunteers and seven Assistance League volunteers packed nearly 500 bags of food for children who might otherwise go hungry on weekends.
Partnering with Allstate allowed Assistance League to satisfy an immediate need for food assistance at two Title I elementary schools not currently supported by the food program.
Thanks go to Shaundra Turner Jones, Allstate Capital Region senior corporate relations manager, Robert Becker, Allstate Capital Region field senior vice president and Christine Angles, Manassas Allstate exclusive agent, for supporting the Assistance League mission to transform the lives of children and strengthen community.
See www.alnv.org for further information on Assistance League programs.