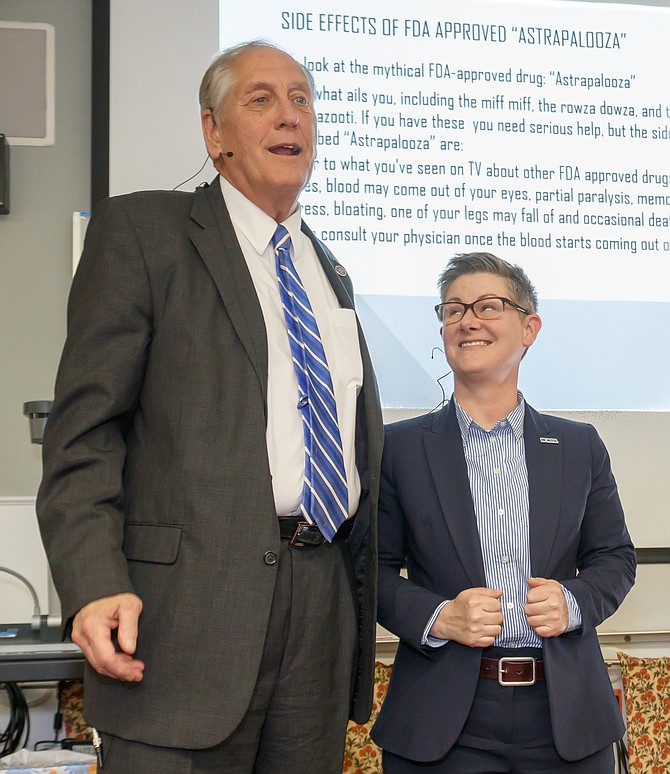 On Tuesday, April 16, members of the Osher Lifelong Learning Institute at George Mason University attended a class on Accessing Medical Cannabis in Virginia. State Sen. David Marsden (D-37) addressed the benefits of the Virginia medical cannabis program. Marsden spoke about the five year effort to make these oils available to Virginians whose doctors feel that cannabis derived oils will help relieve the symptoms of illnesses such as, intractable epilepsy, multiple sclerosis, Crohn's disease and others involving pain. Beth Collins spoke about her teenage daughter's struggle with intractable epilepsy most of her life. After trying numerous prescribed medicines that caused serious side effects Beth turned to cannabis oil. Her daughter's symptoms were not only alleviated, but there were no side effects.
Although marijuana possession remains illegal in Virginia, the legislature has decided to provide an affirmative defense for registered patients, caregivers and pharmaceutical processors. In 2017, Virginia approved a regulator program for in-state production of medical cannabis oils by five providers called "pharmaceutical processors."
For more information on medical cannabis, go to website VANORML.org. For more information about OLLI Mason, visit olli.gmu.edu.