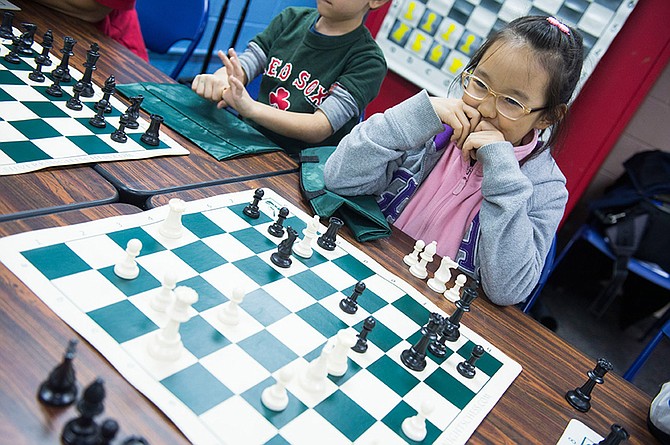 Registration is now open for McLean Community Center's fall session classes and activities. MCC provides a convenient and affordable continuing education resource for area residents, from infants through senior adults. Special Events, day trips and tours, as well as programs and day trips for area teens sponsored by the center's Old Firehouse are some of the many fall activities the Center offers. Tax district residents receive a discount on fees, as do seniors age 60 or older for classes that are more than $50. An agency of Fairfax County Government, MCC is located at 1234 Ingleside Ave., McLean.
A wide range of culinary arts classes for adults, including Cuban Cuisine, Fall Seafood, Fall Vegetarian, Ramen, Stocks and Sauces, and The Art of the Sandwich are being offered.
Other classes of interest include Dog Training, Giant Foods' Six Weeks to Wellness, Zumba for Early Risers, Time to Unwind with Yoga, First Aid with CPR and Writing: Getting Started. The Senior Moments Adult Learning Program offers workshops of interest to seniors age 50 and older. The popular Technology Tutoring Workshops, which assists seniors in using their Apple devices, returns in September. Other senior workshops include How to Stay Safe in the Hospital, Estate Planning 101 and Financial Planning in the New Tax Reality.
Children can sign up for extracurricular activities such as McLean Project for the Arts' After School Studio (Art), soccer, Intro to STEM with LEGO, Stemtree Robotics, Babysitting Lessons & Safety Training, Improv for Kids and Teens, Ballet & Tap, Cooking, Manners and Etiquette, Holiday Cookies, Chess Club and Bulls, Bears and Stock Market Club, among others.
In addition to classes, registration is also open for upcoming special events and day trips, including Family Movie Night, Family Fun Bingo, Holiday Gingerbread Workshop and fifth and sixth grader parties.
The Center offers 24-hour online registration. To view detailed descriptions of classes or to register, visit the Center's Website, www.mcleancenter.org.
Online registration is not available for tours and day trips. Contact the registrar at 703-744-9365, TTY: 711, for registration options. For more information, call the Center at 703-790-0123, TTY: 711.