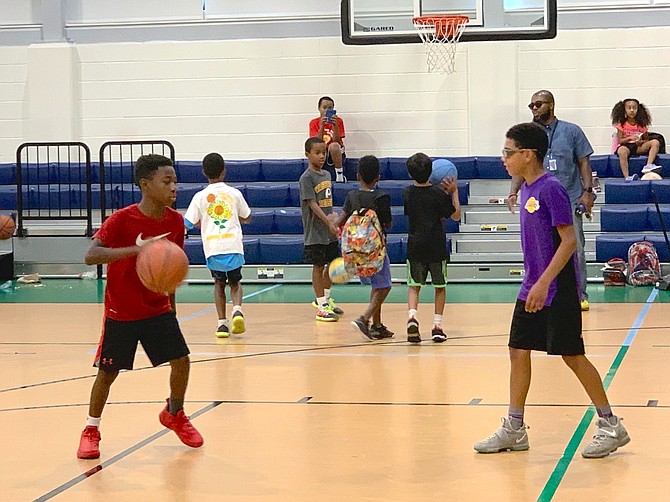 After summer camps and a vacation abroad, Jaclyn Wheeler is easing her children into the new routine that they will face later this month when they return to school. She's purchased school supplies and created and laminated a schedule of activities for before and after school. "They've been staying up until the wee hours of the morning, but I've been getting them to bed early and waking them up early," she said. "I've bought organizational supplies from the Container Store to help organize their desks at home so they have a clear workspace for doing homework."
When months of swimsuits, summer camp and lazy days turn into early rising, classroom desks and school bells, many families will feel the shock of a sudden shift in schedule. Faced with the reality of nightly homework, the need to perform well academically and the peer pressure that often comes with returning to school, many parents and children can feel anxious about starting a new school year.
"Children often worry if they will be able to cope with the demands of their new grade, said therapist Carol Barnaby, LCSW-C. "Will they be smart enough? Will they disappoint their parents? Will their teacher like them? Will they fit in with their peers? Will they be bullied? Will they be good enough to make the sports team? The worries can go on and on."

The increased pressures of perfectionism in both academic and extracurricular endeavors can feel daunting, especially after an easy-going summer.
"The social stressors of fitting in, being included [and] being accepted combine to create stress that is only increased by social media," Vicki Kirsch, Ph.D., LCSW Associate Professor of Social Work at George Mason University. "It's not only the difficulties of finding a group to sit with in the cafeteria, but also now criticism and bullying through social media."
As children approach adolescence, peer pressure can intensify such stress, suggests Linda McKenna Gulyn, Ph.D., Professor of Psychology at Marymount University. "In fact, new school year stress for school-aged children is usually more tied in with pressure to make friends, fit in, wear the right clothes, shoes and backpacks and who will be in their class," she said. "For parents, stress relates more to their expectations of school performance and other school or extracurricular activities."
Parents can comfort and support their children by acknowledging and validating a child's angst, says Guluyn. "Listen to their concerns and anxieties about social relationships. Help them ease into the transitions," she said. "[Their anxiety] will probably be relieved after a day or two. For younger students it might help to check in with the classroom teacher about these concerns, then drop him or her an email."
As Wheeler did with her children, Barnaby encourages parents and children to develop and discuss the new daily routine to create a concrete awareness of the shifts that are about to occur. "Gradually easing into the schedule can help kids cope with stress and encourage a return to routines, she said. "That includes eight to ten hours of sleep each night, turning off and putting away electronic devices 60 minutes before bed, eating healthy meals and spending time together talking about plans to manage the demands of the new school year."
Managing such stress should include more than academics, like unstructured free time suggests Barnaby. "Try not over schedule children with too many activities," she said. "Create calming spaces in the home to unwind. Sit quietly with your child to just be together. Try a guided meditation. Make time to talk about how things are going, what things are going well and what things they are finding challenging."
Learning and practicing self-care at an early age is a useful way to manage stress, advises Kirsch. "[It's ] perhaps the best way, "she said. These tools are always with us and the only requirement is to practice self-care skills to increase their effectiveness. Deep, focused breathing, meditation, and mindfulness are all ways to manage stress. People often confuse these three techniques with each other, but they are individual skills that can overlap but can also be practiced separately."
"For example, one can do a regular activity such as washing one's hands or walking to the bus stop in a mindful way by focusing in the present and examining experiences utilizing the five senses. "What am I seeing, smelling, touching, hearing, and tasting?" continued Kirsch.
Gulyn encourages students to focus on the joy they will feel when they are reunited with their friends. "Keep in mind that most other kids are a little stressed and scared about back-to-school stuff, too," she said. "But now you are a grade higher and definitely ready for the next year."