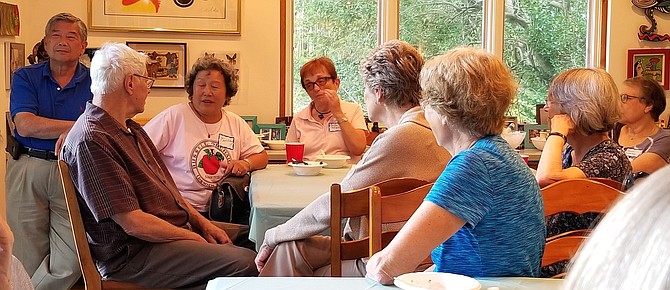 Potomac Community Village (PCV), whose mission is to make the community stronger and healthier by enabling Potomac-area seniors to safely live in our own homes as they grow older, is hosting "Get to Know PCV," a prospective member and prospective volunteer social get-together on Sunday, March 17, from 2-4 p.m., at a private home in Potomac. The event is designed to answer questions and introduce the all-volunteer nonprofit group to more local community members.
One question the gathering is designed to answer is "Who are you and what do you do," said PCV President Barry Perlis, explaining that while PCV has been providing services as an IRS-approved nonprofit since 2015, too many Potomac-area residents have not yet heard about PCV and the Village movement.
"PCV is a network of neighbors and friends, like the more than 400 other Villages in the U.S. PCV creates new social connections, so people don't fall into social isolation and inactivity as they age," said Perlis. "We're neighbors helping neighbors, providing help so Potomac seniors are able to stay in their homes as they grow older. We help with occasional transportation, friendly visits and phone calls, with computers and cellphones, and with simple household chores, like climbing a ladder to change a light bulb."
But, he added, "None of this can happen without a strong corps of volunteers."
For questions, directions and to RSVP by Friday, March 15, call the PCV Help Desk at 240-221-1370 or email info@PotomacCommunityVillage.org. If you cannot attend, but want more information about volunteering, joining, or making a donation, email or call, or visit www.PotomacCommunityVillage.org.