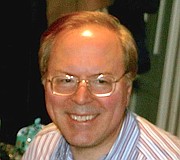 The Northern Virginia region has a compilation of medical facilities and hospitals but the one that truly excels is Virginia Hospital Center. Because of the employees that comprise it and the level and high quality of care provided, it is the best in terms of patient experience. One of the key people integral to its achievement and level of excellence can be attributed to Dr. Lawrence Stein who just completed a five-year stint as Chief of Medicine.
Dr. Stein wisely chose his appropriate career. He brightly shines as an outstanding physician and, in turn, makes Virginia Hospital Center shine as well. A notable and valuable member of the professional team, his service is emblematic of the core values and performance that makes Virginia Hospital Center the proven and premier hospital in the region.
A very knowledgeable, highly skilled and effective physician, Dr. Stein has been able to collaborate with his colleagues in the hospital to refine processes and procedures that enhanced an already notable performance by all the team players. He has selflessly devoted his time and engaged in multi-faceted efforts of working cooperatively and collaboratively with his colleagues in aspiring to provide all patients with an excellent patient experience.
Dr. Stein is my genuine hero. Were it not for his excellent care, his proactive efforts and his willingness to go above and beyond, my 100-year-old mother would not be alive today. My mother and Dr. Stein share something in common — they are both amazing.
My appreciation for who Dr. Stein is as a physician, for the excellent care he has provided my mother and for his kindness, compassion, and selfless professionalism, he is forever etched in my heart with profound gratitude.
Dr. Stein deserves thanks for all he did in his role as Chief of Medicine. He has made a positive impact in many lives and has genuinely made a profound difference at Virginia Hospital Center. Assuredly, he should be recognized for being the best of "the best."
Karen L. Bune
Arlington
The author is an adjunct professor at Marymount University.