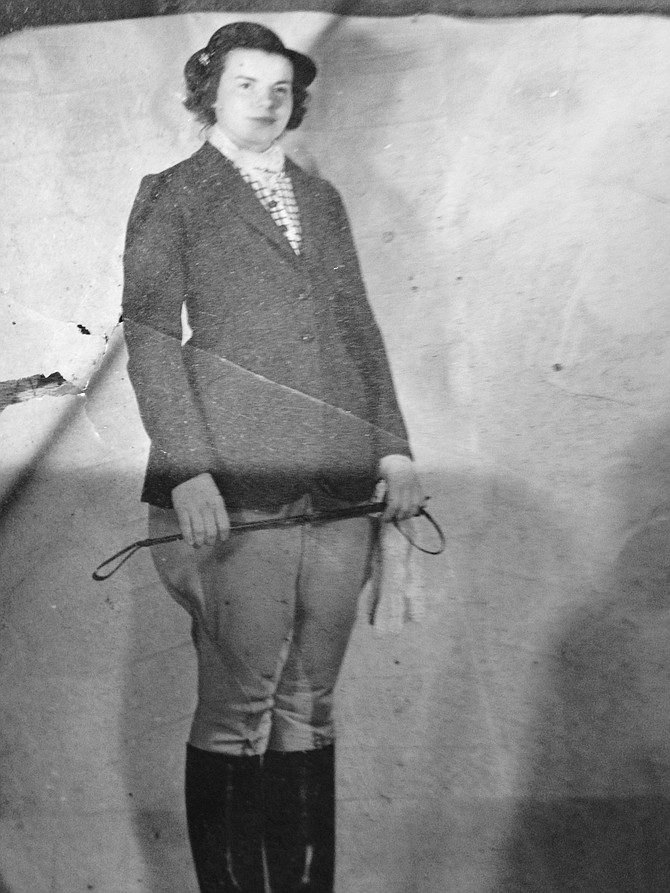 We have lived at 9000 River Road since 1971. The house was built by Bill and Ann Christmas in 1947. In the last few months, the ceiling in our bedroom began to crack and had to be repaired. The plasterer had to replace the ceiling.
In deconstructing the ceiling, a photo was found inside of it. The plasterer, John Urbas, who has 50 years of experience, told me it was common for plasterers to leave their business cards in ceilings. John said he had never had seen a photo before.
Some of the remaining old-timers in Potomac might recognize the young woman in the photo if you were to publish it in the Almanac. It could be Ann Christmas, who at one time was the equestrian writer for The Washington Times.
Neal Gillen
Potomac
Readers could email their responses to almanac@connectionnewspapers.com.