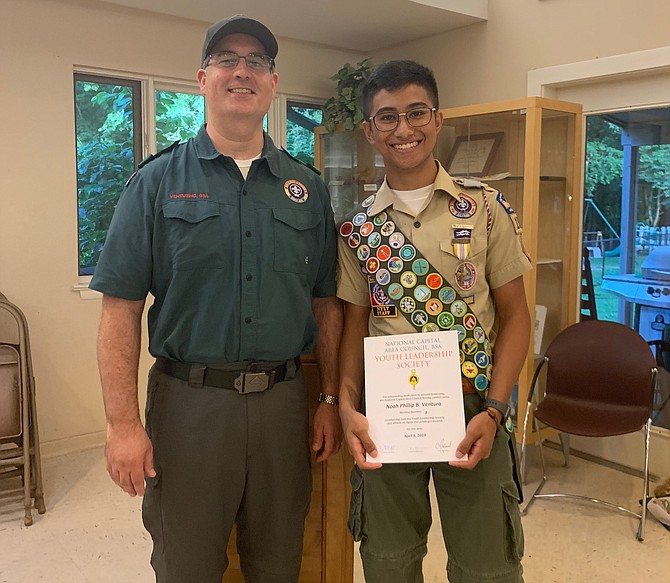 Noah Ventura, member the Boy Scout Troop #1509 and Venturing Crew #1022 and a resident of Alexandria, has earned the honor of being inducted into the National Capital Area Council Youth Leadership Society. Only three Scouts have ever attained this honor.

Ventura, Eagle Scout, 15, demonstrated outstanding commitment and dedication to leadership through his roles in Order of the Arrow – Boy Scouts Honor Society, National Youth Leadership Training Staff, and Council Venturing Officers Association.

"Scouting has a tremendous impact on my life and has shaped me into a better leader and person," said Ventura. "It has taught me humility and to give back to my community that has given me so much more in return."

Ventura was honored at a Court of Honor on June 10 at St. Aidan's Episcopal Church. His award was presented by David Florenzo, Scout Ventura's current Venturing Crew advisor and previous Cubmaster from Pack 1509.