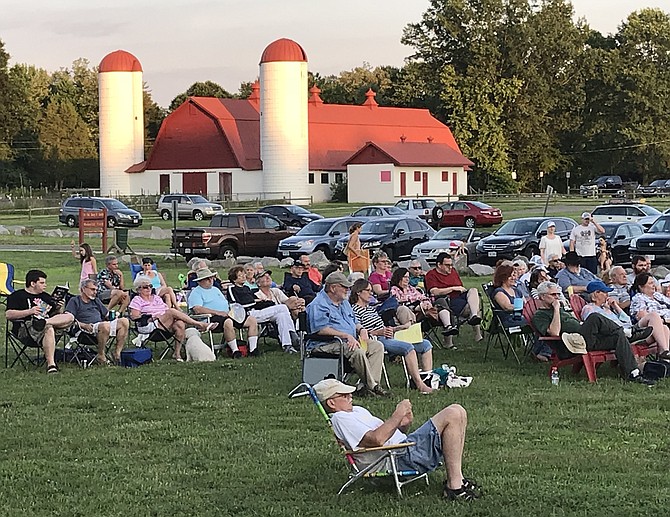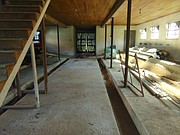 Fairfax County Park Authority has invited public comment on the alternative use of a historic dairy farm barn located at Grist Mill Park. It was built sometime between 1937-53.
In the heart of Mount Vernon, off of Mount Vernon Memorial Highway, the Grist Mill Park provides a wide range of recreation opportunities for local residents.
The Park Authority currently authorizes the use of the park grounds for soccer and other athletic fields, vegetable and flower gardens, an off-leash dog park, playgrounds, trails, and forest. The historic dairy barn, a formerly active dairy facility estimated to have been acquired around 1940 that sheltered and managed dairy cows, is, despite many years of inattention, structurally sound. The barn has a sloped dairy barn floor and milk shed built using concrete blocks, concrete reinforcement, and reinforced drainage ditches. On the second level is a wood floor that formerly served as the base for a hayloft.
The Fairfax County Park Authority had previously announced that the public is invited to comment and make suggestions on what to do with the dairy barn as part of a Master Plan revision. The public comment period for Grist Mill Park was first opened in March 2019 and will continue to be open for comment until sometime 30 days after the next announced public meeting in November 2019.
Park Authority staff will then review the public and staff comments and prepare a draft staff report with recommendations that will be submitted for the Park Authority Board's review and recommendations to revise the Master Plan. Staff already has received public suggestions to make the barn into a dance hall, a place for Boy Scouts to meet, and a concert musical venue.
Residents can send their comments on the use of the barn by writing to:
Master Plan Webpage: www.fairfaxcounty.gov/parks/grist-mill-park-master-plan-revision.