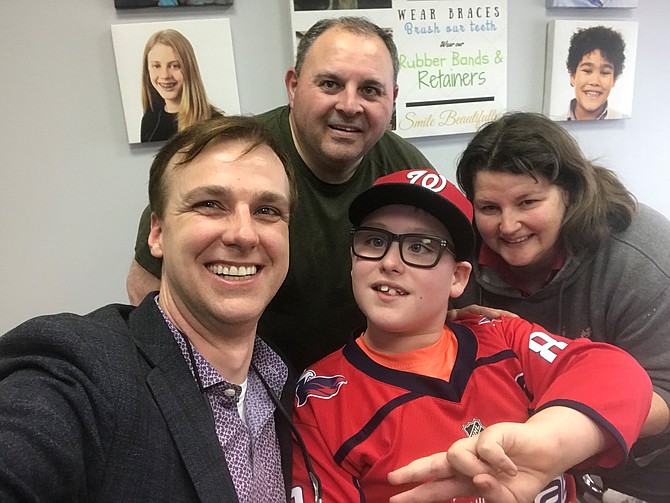 Dr. Brad Hudson, of Hudson Orthodontics in Springfield, is on a mission to spread smiles through his #GiveBackSmileBack community initiative. Dr. Hudson and team recently surprised sixth grader Nathan with a gift of a happy, healthy smile. As a child, Nathan had some medical setbacks and has had to overcome a variety of challenges. "He is a great kid, with a great family, and we are honored to be able to make a positive impact on his life," said Dr. Hudson.
The program #GiveBackSmileBack is a spin on the famous quote "Smile And The World Will Smile Back." Dr. Hudson believes this quote perfectly illustrates Hudson Orthodontics' mission to spread smiles and give back to the communities the practice serves.
"It is important to our practice to participate in philanthropy that makes a difference, and we believe providing a deserving individual with a brand new smile does just that. We have a committee designated to hand select our #GiveBackSmileBack winners," said Dr. Hudson.
You can find out more information on the next #GiveBackSmileBack opportunity by visiting Hudson Orthodontics at www.bhorthodontics.com or on Facebook at www.facebook.com/smilesbyhudson.