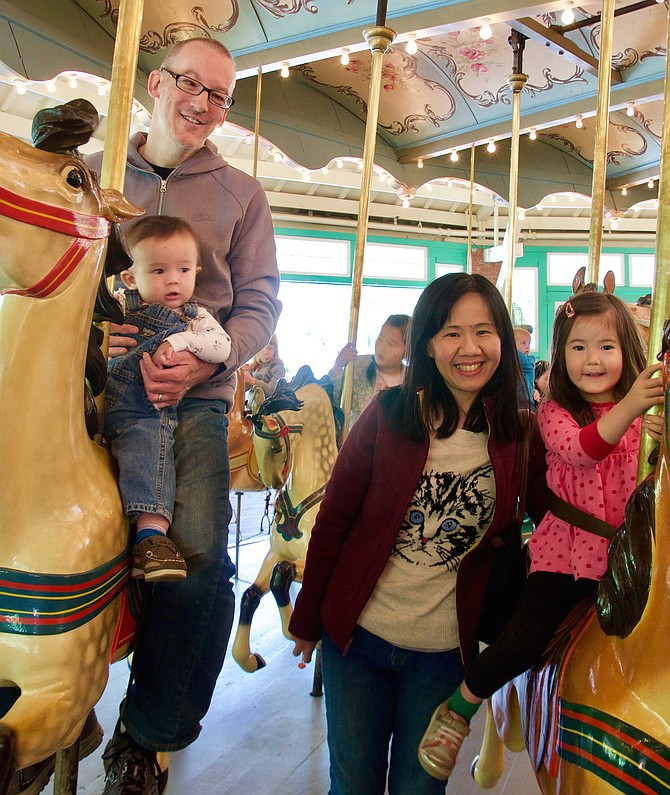 The historic Dentzel Carousel at Glen Echo opened for 2019 on Saturday, April 27, with a family festival and Carousel Day. The event also offered live music and dance performances, face painting, open studios and galleries, and more. The historic Dentzel carousel has operated in Glen Echo Park since 1921.
Installed at Glen Echo Park in 1921, the canopy and the carved figures were made by the Dentzel Carousel Company of Germantown, Pennsylvania. It is a classic example of hand woodcarving popular during the early 1900s. From 1983 through 2003, the carousel was fully restored – including each animal. The carousel is listed on the National Register of Historic Places.
The Carousel at Glen Echo is open May and June, 2019, Wednesday, Thursday and Friday, 10 a.m. - 2 p.m. and Saturday & Sunday, 11 a.m. - 5 p.m.
The cost is $1.25 per ride; all riders must purchase a ticket. Payment by cash is preferred, but please note that there is no ATM onsite at the Park. Payment by credit card is now also accepted in the Carousel ticket booth with a $5 minimum charge for credit card sales.
In 2019 the carousel will have a shortened season due to major repairs that will begin in July. It will close at the end of June and re-open, as it does each year, the following spring 2020.