In November of 2018, Braddock District Supervisor John Cook started the rather unprecedented forthcoming shake-up of the next Fairfax County Board of Supervisors, becoming the first of several current members to announce they would not be seeking re-election. One of only two Republicans on the Board, Cook said that after 10 years, it was time for him to "focus on other priorities in my life."
With Chair Sharon Bulova's retirement after this term, and the simultaneous departures of long-serving Hunter Mill District Supervisor Cathy Hudgins, Providence District's Linda Smyth and the Lee District vacancy afforded by current seat holder Jeff McKay's campaign to replace Bulova as Chair, the governing body of Fairfax County is looking at the biggest change in its membership – and possibly strategies and political approach - in decades.
James Walkinshaw and Irma Corado will have to first face off in the primaries on June 11 to decide who will appear as the Democratic candidate on the ballot on November 5, 2019.
Walkinshaw comes in to the race with the endorsement of heavyweights like U.S. Rep. Gerry Connolly (D-11) for whom Walkinshaw has served as Chief of Staff for the last dozen years. He also gets the nod of approval from Chair Sharon Bulova and a long list of local unions, organizations, and individuals. But he wants the community to know that while he appreciates those votes of confidence, the endorsement he most desire is that of the Braddock District residents, representing their interests.
Corado has also received community endorsements and brings a passion for the district's welfare and a first-hand knowledge of the issues that affect many of our neighbors. Coming from a family that fled violence and social and economic instability in Guatemala, Corado can relate to the challenges that persons of color or differing backgrounds can face.
Jason Remer is running for Braddock supervisor as a Republican. Carey Campbell is running as an Independent. As the only contenders of their particular political affiliations, they will appear on the November without primary or caucus.
To help our voting readers get a better sense of the candidates who will be on that June Primary ballot, the Connection asked Corado and Walkinshaw to answer an identical questionnaire. Here are their responses: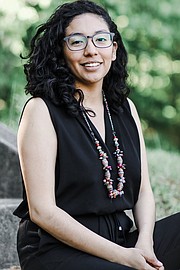 Name - Irma Corado
Age - 28
Education - University of Virginia, 2013
Family - Mixed status family of 6
Native of - Guatemala and Fairfax County
Moved to your district in what year? - 2018
Prior and current professional, political and civic experiences, community involvement etc.
Digital data analyst for Indivisible Project
Co-founder and organizer for La ColectiVA - Latinx-led social and racial justice organization that works on several local issues including migrant rights, housing/anti-displacement work, and political education efforts in Northern Virginia.
Field Canvasser for CASA in Action. "I was proud to knock doors in Virginia to help elect progressive Democrats in the Virginia 2017 elections."
Assistant for Healthcare Ready - a national community resiliency, emergency preparedness, and rapid response organization
Data Analyst for Navy Federal Credit Union
Programs Coordinator for Creamos Guatemala. "I worked with predominantly indigenous women who lived in an informal community near one of the largest garbage dump sites in Guatemala. Along with income-generating opportunities, we provided vital social programs and wrap-around family services."
Why are you running?
"I am seeking to be Braddock District Supervisor because I believe all district and Fairfax County residents are deserving of true equity and inclusion. More often than not, decision-makers of local policies and practices are not reflective of the diverse backgrounds and experiences of our residents, and unfortunately a status quo of disparities by race, income, and educational opportunities is sustained. I want to work toward ensuring genuine community engagement that will bring to the table community members of all backgrounds and experiences by prioritizing outreach in multiple languages and using different methods to engage our residents, including door to door outreach, text messaging, and other efforts to make sure all residents have an opportunity to be heard."
What do you see as the top three issues in your district and what solutions do you propose?
"Equity and inclusion: We must put the ONE Fairfax resolution into real action … continue to move forward by addressing contributing factors to these disparities, such as policies and practices that have criminalized or neglected communities. We must advocate for all residents to have a seat at the table providing multilingual engagement, ending the county's voluntary collaboration with ICE, and having truly, community informed decision-making.
Education: Fully funding our schools, supporting collective advocacy by educators, parents … working with community members, teachers, and our school board to provide universal pre-K, raise teacher and support staff pay, and provide wrap-around resources and services to students and families.

Housing: Preserving existing and expanding affordable housing. This will require a multi-tiered approach including working to increase wages that will allow county residents of all communities to thrive in Fairfax County, invest in our affordable housing fund to preserve and expand affordable units, and ensure smart development that prioritizes mixed-income and workforce housing that is also transit-oriented and environmentally responsible."
Key ways you differ from your opponent?
"My lived experiences, personally and professionally, make me uniquely qualified to meet the collective goals of our communities and county.
I believe it is important to note that I am the only woman in this race, the only person of color and immigrant, and I am also the only renter, living the same experiences of many of our neighbors, and I believe we need these experiences directly represented on the Board.
My identity, the values and people I am accountable to, and my direct community work. My commitment to the people of Braddock District and Fairfax County, not special interests, will allow me to advance the goals of our community with the urgency they deserve.
I am also confident I am the right candidate to truly put our ONE Fairfax resolution into practice. Equity is not only a value to hold dearly; it is an action."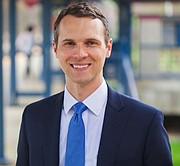 Name - James Walkinshaw
Age - 36
Education -  New York University, BA in Politics, 2005
Family - Wife, Yvette Walkinshaw
Native of Northern Virginia
Moved to your district in what year? 2013
Prior and current professional, political and civic experiences, community involvement etc. 
10 years as Chief of Staff to Congressman Gerry Connolly;
2nd Vice President, Ravensworth Farm Civic Association; Member
Fairfax County Domestic Violence Prevention, Policy, & Coordinating Council;
Volunteer Mentor to At-Risk Youth, Fairfax County Befriend-a-Child Program;
Volunteer Friends of Lake Accotink Park
Why are you running? 
"I'm running because Braddock District is a wonderful place to live and I want to do my part to make it even better. My experience as Chief of Staff to Congressman Connolly and as a civic leader has shown me that local government is actually the most important level of government -- where problems must be solved and there is real accountability. Braddock District neighborhoods need an experienced, progressive advocate, and I hope to be that advocate.
What do you see as the top three issues in your district and what solutions do you propose? 
"My first priority will be investing in our world-class public schools. We must ensure that every year the Board of Supervisors makes the investments to keep the best teachers here in Fairfax, reduce class sizes, and relieve overcrowded schools.
I'll also work to give our commuters more choices by expanding capacity on the Virginia Railway Express (VRE), expanding Fairfax Connector bus service, and adding more pedestrian and bike paths, especially along Braddock Road.
Finally, as President Trump is taking the country in the wrong direction on environmental issues, I want Fairfax to lead the way to a green energy economy by working to make our county government carbon neutral."
Key ways you differ from your opponents? 
"All of my opponents are good people who clearly care deeply about our community and I respect them all for putting themselves forward to run. But I'm the only candidate combining a detailed progressive vision with extensive experience in government, civic leadership, and community activism. I've been deeply involved in Braddock District issues for years, on everything from major transportation projects to stream cleanups. Given the big challenges we face, we need someone who understands those challenges and is prepared to tackle them on day one."
---
Local government and local elections are gaining in importance as the populace comes to realize that it's at that level that an individual can really make a difference, get their voice heard, and impact their community and beyond.
If you haven't decided, hit the meet and greets, go to the debates and forums, and whatever you do – Vote!