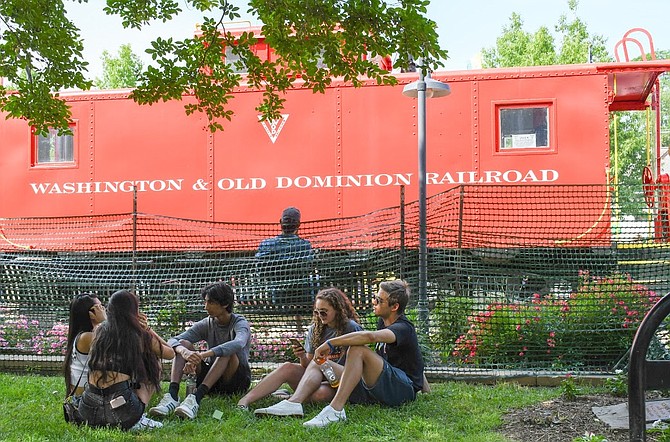 Children's screams, sticky fingers, local vendors, community and fun are all things that describe Vienna's annual Memorial Day Weekend ViVa! Vienna! event.
"It's a classic. I used to come as a kid and I still come and enjoy it as an adult," said Anne Marie Wonder of the festival. Run by the Rotary Club of Vienna, ViVa celebrates the Vienna community and honors Memorial Day. According to their website, the event serves as a major fundraising opportunity for the Rotary Club so that it may, in turn, provide support for charitable, educational, and community groups the following year.
""This is the 35th anniversary of Viva Vienna and the Rotary Club facilitates this with the Town Of Vienna," said Kurt Sayce, member of Vienna's Rotary Club.
"We are the organizers and managers of it. We make most of our money from sponsorships, ticket sales, and booth sales. We usually raise about $200,000 a year from this event which we give away to charity," said Dough Zimmerman, member of Vienna's Rotary Club. The club donates the money to more than 70 organizations nationally and internationally. Over the course of three days, the community came together and enjoyed 24 rides, numerous vendors selling anything from home improvement services to fashionable items, musical entertainment, and endless amounts of yummy food.