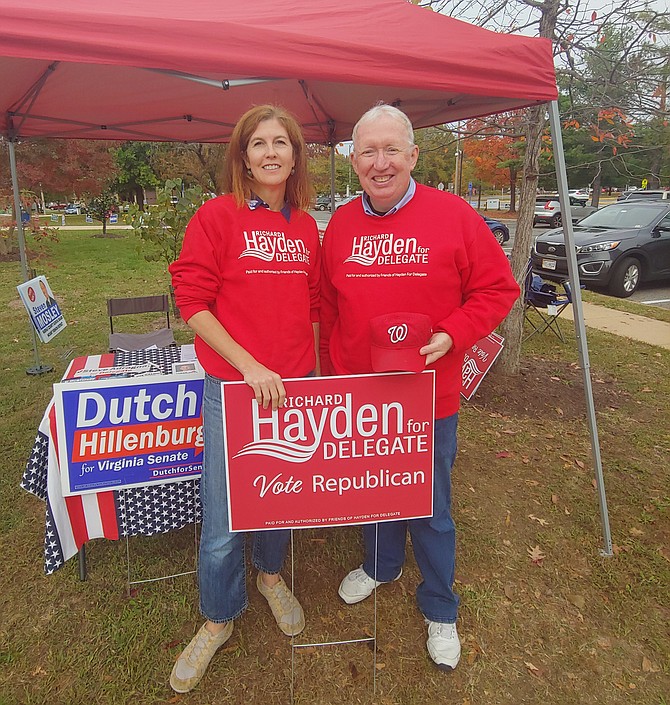 It has been my pleasure over the past ten months to campaign as the Republican candidate for the Office of Delegate in the 44th House District for the Virginia General Assembly. I have had the distinct honor of meeting many residents from all walks of life and from all across the political spectrum. My reception has been remarkably positive with a very few exceptions. I will look forward to doing this again in 2021 regardless of the outcome of this election.
The people in our little corner of Fairfax County are nothing if not passionate about their beliefs and views. Most were happy just to see a candidate knocking on their door, showing he cares about them and is willing to listen. Many were more than willing to share their experience, strength and hope with me in a mostly civil and courteous manner. I appreciate everyone who took time out of their busy day to visit with me as we try to find out what will work best for all of us.
I am new to politics and not beholden to special interests. I believe in a free market economy and our Right to Work laws which have worked to make Virginia No. 1 in business in the entire country.
Like any parent, I want to see our schools strengthened by improving academic rigor and student achievement. As Delegate I will continue to support and value our teachers. I do not support changing school boundary lines, as proposed by the current School Board, to achieve "equity" by looking through the One Fairfax lens.
I am pro-life. I believe in the sanctity of life at all stages, but I also understand people have different views on this sensitive topic. Current Virginia law does not allow for abortions past the second trimester unless the mother's life is at risk. This is a reasonable accommodation of differing viewpoints; not extreme like the proposed late term abortion bill brought forth in the last Assembly session. I also oppose the Equal Rights Amendment, which is really a vehicle for taxpayer funded abortion.
If you want someone who will be reasonable, work hard and act with care and common sense in the best interests of you, the voters, then choose me to be your new Delegate in Richmond this Nov. 5. Thank you and God bless.