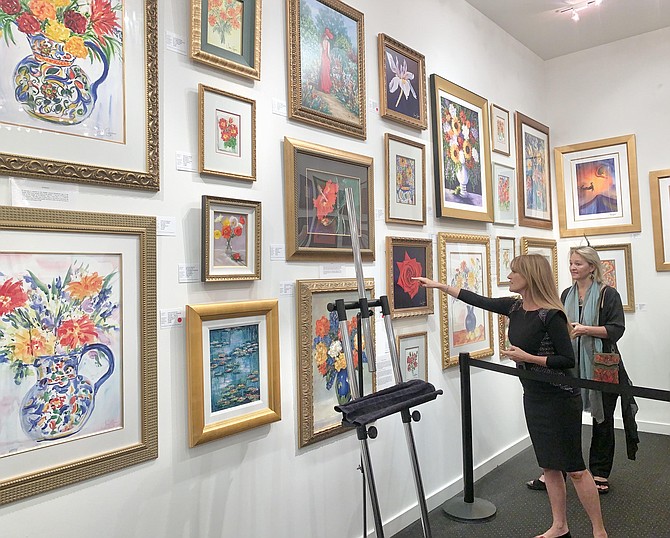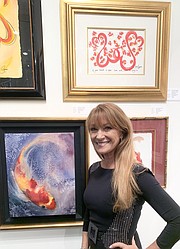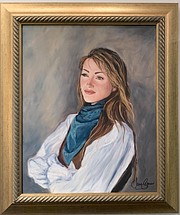 Actress Jane Seymour made a special appearance on Saturday, Oct. 12, at the Wentworth Gallery in Tysons Galleria, showing off her artwork. The Emmy Award and Golden Globe-winning actress is well-known for starring in the TV series "Dr. Quinn, Medicine Woman" and the James Bond film "Live and Let Die," among other award-winning productions.
An accomplished artist, Seymour has been creating watercolors, oil paintings and limited editions for more than twenty years. "I've always loved to draw and paint, ever since I was a little kid," said Seymour.
This is not the first time Seymour has visited Tysons Corner. "I've actually shown at this gallery a number of times…but not for quite a few years, at least four or five years. I love coming out here. This is a great part of the world. It's the center of our government, so that's pretty awesome, and it has so much history," said Seymour.
Area residents and patrons enjoyed chatting with Seymour about her artwork at the exhibition. "We appreciated and loved the beauty of her paintings as well as the numerous, diverse styles of artwork that she represented. We commissioned a painting from her a year ago which she completed and is very special to us, and we just purchased another one tonight," said Amber DiFrancesco of Fairfax City.
Seymour is also a generous philanthropist. She started the Open Hearts Foundation about a decade ago, fundraising for several charitable organizations each year, echoing her mother's advice to give back to others. "My mother always told me that when things were really, really rough, to accept them and open your heart and reach out to help someone else, because if you have a purpose in life, you can move forward, keep moving and keep going."
Seymour's artwork is available at all Wentworth Gallery locations.
More like this story