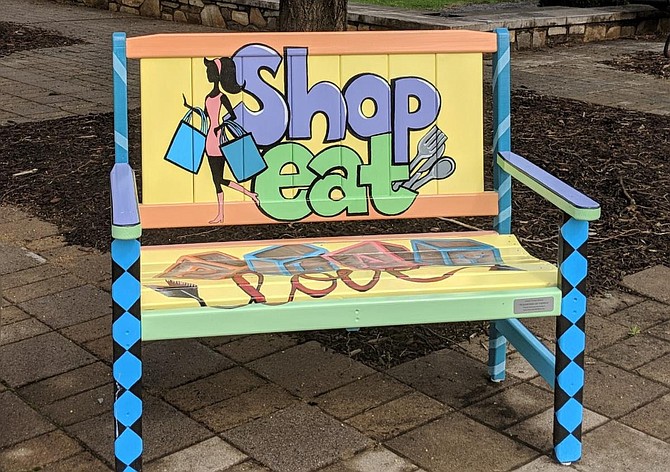 The Vienna Arts Society is celebrating its 50th Anniversary this year with the public arts project, "Take A Seat Vienna."
Member artists of the Vienna Arts Society donated their time and supplies to create 42 one-of-a-kind art benches that are currently on display throughout the Town of Vienna.
The benches are high-quality, Amish built wood benches and will be a lovely addition to any yard, porch, home or business. Local Vienna businesses sponsored the purchase of the "naked" benches, and the Arts Society artists took it from there to create works of functional art.
The Live Auction will take place at the Vienna Community Center, 120 Cherry Street, SE, Vienna, on Saturday, Nov. 2, 2019.
Doors open at 6 p.m. for a pre-auction viewing and reception featuring Caboose Brewing Co., Vienna Vintner, and local Vienna eateries. Bidding will begin at 7p.m.
Proceeds from the auction will support the Vienna Arts Center and the organization's community outreach activities. Tickets to the bench art auction can be purchased in person at the Vienna Arts Society, 243 Church St. NW, Suite 100 LL, Vienna; or online at https://takeaseatvienna.brownpapertickets.com
Ticket prices are $12 in advance and $15 at the door (plus a small service fee).